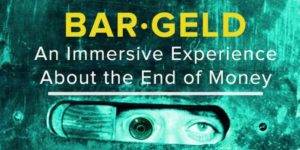 Edward Daniel meets Rachel Uwa, School of Machines Making & Make-Believe.
Imagine a world where we did not have to rely upon the current system of currency. What would the world look like with the end of money? What about a world shaped by universal credit? A world where we could explore what we were really passionate about? What learning could there be?
The School of Machines, Making & Make-Believe is an organisation dedicated to the imaginative exploration of art, technology, design, and human connection. It explores interactivity with storytelling. It delves into learning and playing with tools that make our brains and our dreams come to life.
For more information on The School of Machines, Making and Make-believe, check out here.
EthiVegan by Edward Daniel
What future would you like to paint? What I say is that it is possible to lead a fulfilling life by going within, living in alignment, letting go of the past and thriving on a vegan diet.
If you want to uncover your purpose and live a more enriching life, why not purchase my book "Essence: The Beginner's Guide to Veganism"?
To order your copy of "Essence: The Beginner's Guide to Veganism" click here
Subscribe to my EthiVegan Youtube channel – click here
For more information about me, Meet the author – click
Thanks for viewing my recipes and interviews.
Love you all.
Edward x
Edward Daniel | Servant to Humanity | Second Wave | Chef | Media IT IP Solicitor | Author | Presenter | Former Chair, The Vegan Society