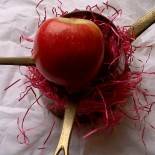 Part of writing this blog is to express myself and with that expression comes honesty, some laying bare – the laying bare of my vulnerabilities…
And, it's a learning curve for me. Without stretching ourselves beyond our present abilities, we can't grow – we can't develop – we can't paint new sand castles; new worlds even.
I was speaking to a friend about living in my head – for so long, I have been living in my head….
In setting out the aims for this website and EthiVegan – I really want to tie the themes of spirituality with veganism.
For all those who haven't met me or are yet to meet me – and, I look forward to that prospect – each moment offers a starting point – a starting point from which to change.
This week I have been really torn.   These last 48 hours have been immeasurably intense.
I have been caught up in the Balva/Berliner debacle in terms of security indemnity insurance by 1 October 2013.  Essentially, I am one of the 1,300 law firms in England Wales caught out without an insurer after the pullout of Berliner and previously Balva.  Without compulsory insurance this firm can no longer trade.    
I am heart-broken. 
I have been running my law firm profitability for the second and third years – and now I have to face the truth that I can no longer carry forward, with Edward Daniel Solicitors. 
It is heart wrenching to feel this intense agony that a law firm I have built up so lovingly with the aid of my friend and colleague, Rory Desch, and over the last three years and in the depth of an economic recession here in the UK, is going to have to close its doors to members of the public.
It's amazing that I have friends that have all rallied round and have whispered soft and soothing words and given me their all-embracing shoulders to gently lean into.
I am one for planning – and now, I feel immensely rudderless.  
What am I going to do now?  I am flummoxed.  
EthiVegan and Busibuddies are brilliant because they have given me the creative outlet I need but equally practicing law gives me a colossal sense of achievement.   Edward Daniel Solicitors is like doing a job that I love and get paid for it too – by clients.  Yes, of course, there are issues in terms of getting the best results and in terms of clients unwilling to pay for my services.  However, this is like any other person running his or her own business.  At the end of the day, having my law firm gives me the opportunity and freedom to run my ship.
I guess now I have to do a lot of navel gazing over the forthcoming weeks – and rebuild my dreams, my hopes, my aspirations.  
So, this is I, laying bare in my blog…
_____________________________________________________
EthiVegan by Edward Daniel
What future would you like to paint? What I say is that it is possible to lead a fulfilling life by going within, living in alignment, letting go of the past and thriving on a vegan diet.
To find out more of what is happening in my life, journey, and travels – as I balance work as a full-time solicitor, being a vegan chef and creating new recipes, speaking at vegan events on animal rights, the environment, spirituality and activism in the United Kingdom and abroad, and write my next book then follow me:
Instagram – subscribe to get to know me personally and get regular updates.
Youtube – subscribe here for my interviews with trailblazer and those making a change and difference.
Or, self-published, order your copy of my first book "Essence: The Beginner's Guide to Veganism" in the three part "Circle of Food" series which is currently out here.  Reviews of this book can be found on Amazon here.
My second book in the "Cirlce of Food" series is entitled "Presence: The Ascending Vegan" covers animal rights/welfare and liberation (using my skills as a lawyer), spiritual chapters on living in the present, balancing the masculine and feminine, the Mandela effect, the Universal laws, and has even more recipes and poetry is out in 2020.
As I self-fund all my activities from my work as a solicitor – including self-publishing and attending events it is matter of living in alignment and the Universe in its wisdom will provide – and, of course, I have time to balance it all and simply create.
My end goal is to host my own T.V. show on vegan recipes and on veganism.  Please support me in my quest.
Love you all.
Edward x
Edward Daniel | Servant to Humanity | Second Wave | Chef | Digital Information and Media Solicitor | Author | Poet | Presenter | Former Chair, The Vegan Society