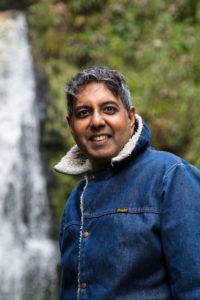 Hi Everyone
Starting from 17:00 GMT next Sunday 21 January 2018 I will be doing weekly Live videos on both Youtube and Facebook.
I will demonstrating how to make wholesome nourishing and delicious vegan recipes. It is an opportunity to get to know my quirky, random and free-spirited nature and me. And, if things don't quite go to plan – well, that's life…
The start of these Live videos coincides with the release of my vegan lifestyle book "Essence: The Beginner's Guide to Veganism" and complements my recipe and interview blog.
Please note that time will be 13:00 GMT on Sunday 28 January 2018.
Tune in and see you then.
Facebook at https://www.facebook.com/VeganChefEdwardDaniel/
Youtube at https://www.youtube.com/ethivegan
_____________________________________________________
EthiVegan by Edward Daniel
Thank you for taking the time to view my recipes, interviews and events pages.  I hope I inspire you to make these recipes and also inspire you to become very best versions of yourself.
You can follow me on Instagram here (@ethivegan) where I have quick one minute update videos and for interviews and cooking demonstrations you can subscribe to my Youtube channel here.  You can watch live cooking demonstrations by subscribing to my Facebook profile here (@ethivegan).
For more information about me – click here
See you soon.
Love.
Edward x