Description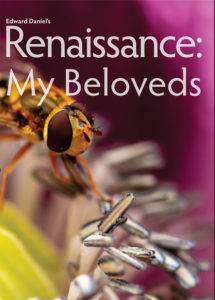 Heart-centric and pervasive, this compendium of poems permeates with its words. It captures the renaissance of Edward as he sees his beloveds with renewed wonder and insight.
This book offers an opportunity to go within taking its reader on a voyage of self-actualisation. The exquisite photography taken by Marcin Roszko juxtaposes with the magic weaved by Michelle French in the design layout of the book. Both creatives elevate Edward's poetry to new-found heights of Expressionism.
The quest for the reader is to reawaken to the veneration of love. Love is the key that binds us together. Love starts with self and then radiates outwards like a shockwave.
Words are powerful tools and Edward intuitively uses esoteric alchemy to liberate the shackles that bind us to the lower dimensions and instead, raise our consciousness to dizzier heights.
This is Edward's first book in the [seven-part] series, "Circle of Love".