Event: Talk on Animal Rights and Cooking Demonstration on Energy Balls and Nut Milks
Join Now
End
16th February 2019
(All day)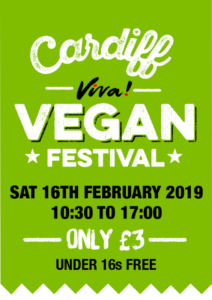 Edward gives a talk on Animal Rights at 11.30am and then does a Cooking Demonstration at 12.30pm.
Animal Rights: Where are we now and where do we need to get too
Edward, a commercial media and technology solicitor, demonstrates where our focus on animal activism needs to be. Edward suggests a new way of reframing law instead of the Utilitarian approach. He looks at how commercial interests unfairly trump animal rights too and how we as humanity need to look at things differently.  In working together we can liberate the voiceless animals from the plight they currently find themselves in. Bio - Edward was Chair of The Vegan Society, and is a Vegan Chef, Presenter and author of "Essence: The Beginner's Guide to Veganism".
Nut Milks and Energy Balls
Edward demonstrates how easy it is to make nutritious homemade nut milks and energy balls from a few choice ingredients.  Why not learn to make your own?  Come and join him on this refreshing cooking demonstration.
Event: Talk on Animal Rights and Cooking Demonstration on Energy Balls and Nut Milks
Status
Unlimited tickets
0 Has Sold