Event: Talk on Animal Rights and Cooking Demonstration on Smoothie Bowls
Join Now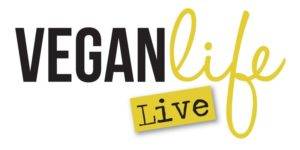 Edward gives his talk on Animal Rights at 10.30am and then the cooking demonstration takes place at 12.00
Animal Rights: Where Are We Now and Where Do We Need to Get Too with Edward Daniel
BS Foods Lecture Area 10.30 - 11.15 Edward, Solicitor demonstrates where our focus on animal activism needs to be. In working together we can liberate the voiceless animals from the plight they currently find themselves in. Edward was Chair of The Vegan Society.
Banana and Peanut Butter Smoothie Bowl with Edward Daniel
PlantBased Kitchen 12.00 - 12.30 Edward, Vegan Chef, shows how you to make a nourishing breakfast - that perfect start that will put a step to your day. Join Edward as he shows you how to make this simple and easy recipes. Breakfasts will never be the same, again.
Event: Talk on Animal Rights and Cooking Demonstration on Smoothie Bowls
Status
Unlimited tickets
0 Has Sold