This makes an enticing starter to a dinner-party. Chicory has a distinctive taste and soaked mushroom really set this dish off.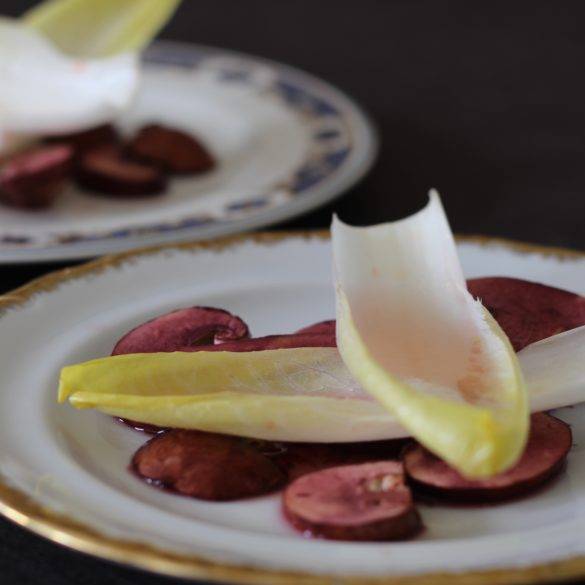 Ingredients
½ grapefruit, squeezed
1 chicory, de-leaved
150g chestnut mushroom, sliced
100ml vegan Cabernet Sauvignon wine
Instructions
Place the squeezed grapefruit juice into a shallow dish. Remove 8 leaves from the stalk. Leave to marinade for a couple of hours, turning every half an hour or so.
In a separate dish, leave the sliced mushrooms to soak in the wine. Turning regularly, at the same time as the chicory above.
When ready to serve, layer the mushrooms on the plate and place the chicory on top.