Raw Macadamia and Fig Truffles are a great way to start the day as a breakfast treat. I find adding freshly grated nutmeg always enhances dishes, where it is a requisite ingredient and l love it with these Raw Macadamia Fig Truffles.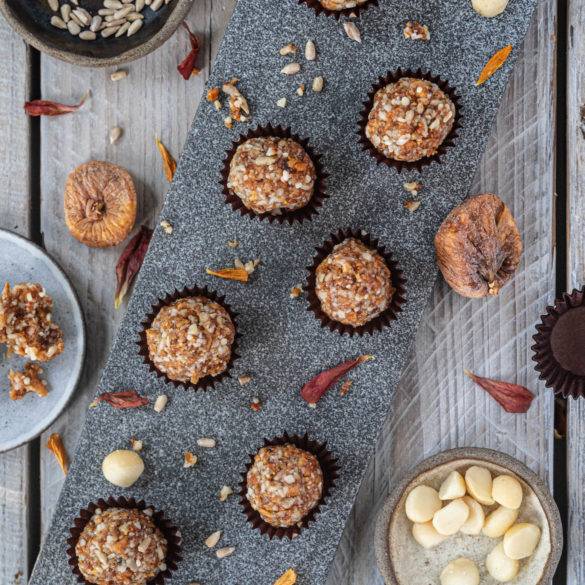 Ingredients
150g dried figs
60g-macadamia nuts
30g sunflower seeds
1.5tbs coconut oil.
¼ tsp nutmeg, freshly grated
Instructions
In a chopper, pulse the fig until it is fine. Remove and place in a mixing bowl.
Place the macadamia nuts and sunflower seeds and pulse to a course consistency. Add to the mixing bowl.
Add the nutmeg and coconut oil using your hands knead into a dough. Use both hands to break off the dough and gently shape into small round balls.
Serve immediately or place in the fridge and consume within the next few days.