Packed with mouth-watering recipes, emotive poetry and themes on letting go of the past, this book is a highly personal, very readable result of a lifetime commitment to bring about change and understanding to the new paradigm we find ourselves in.
[genesis_column size="one-fourth"]This paradigm involves making spiritual choices from the heart.  This book offers a heart-centric way of living and invites the reader to be open to new ideas and ways of being.  It is an exquisitely illustrated, evocative beginner's guide to veganism and a passionate argument on why to go vegan.  Edward breaks down barriers that lead to a new spiritual well being achieved through a wholesome, plant-based diet.

Edward discusses his journey to veganism and adventures with "Matilda".
Life for Edward is about living spiritually and treating all life including humans and animals with the honour and respect deserved.
Life could not get better for Edward.  In living in alignment, Edward really has it all.  Not only does he hold down a gratifying job as a media solicitor in the City, he simultaneously creates luscious appetising recipes as a vegan chef and he guest interviews trailblazers that are part of the new paradigm.  As a former Chair of The Vegan Society, Edward is a passionate advocate for veganism and gives talks on veganism around the World.
Edward is quirky and free-spirited and this allows him to be in the flow of life.  He is living the perfect life and all he wants is that you awaken to your mission and become the very best version of yourself.
Review by Steven Nicolaides, Editor of Lucuma Magazine "It's nice to see a book like this in a time where style over substance dominates most of books on the shelves. Essence by Edward Daniel (a former Chair of The Vegan Society) is very well written and covers many topics related to veganism that aren't even mentioned in other books. In addition it includes poetry, stories, emotional guidance and information the Fifth Dimension and Twin Flames".
This book is out now.  Order your copy.  Please note that Edition 1 has a limited availability of only 500 copies.  Each one of these books is signed by Edward with a personal message.  ISBN 9781999789701

The price of the book is £13.31 for UK mainland (plus £3.95 P&P).
Please note that P&P for Europe is £8.50 and USA and worldwide is £12.50.
"Essence: The Beginner's Guide to Veganism" is part one of three of "The Circle of Food" Series by Edward Daniel, servant of humanity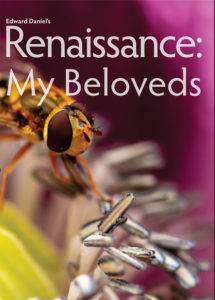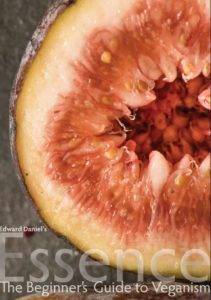 £13.31 for UK mainland (plus £3.95 P&P)
£13.31 for UK mainland (plus £3.95 P&P)