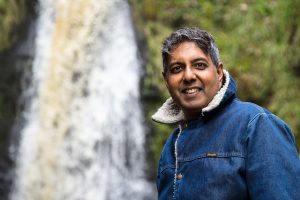 Introduction
I love cooking…. – for me, there is nothing better than getting lost in cooking for myself, and even better for friends.  Friends gathering round the dining table, sharing and exchanging ideas is just so exhilarating.  The wonderful thing about life is that there is so much exploration involved; each person we meet during our life is our teacher, our friend, our foe, they all meld into one.
Thank you for taking the time to read this and please do get in touch.  I do hope that you will join me on this journey and tell me more about you.  I would love to hear from you too.
Background
Born in Pakistan, my first formative years were spent in Saudi Arabia before my parents migrated to the UK.  London is now home for me.
Following University, I trained to be a solicitor and was a partner in two law firms. I left my position at the world's largest insurer and leading financial institution; embarked on a Masters; started a business; moved to Portugal and taught English (having purchased a one-way ticket); returned to London and opened a law firm, a social media and business community, and a language and training school in the City – all these closed in 2013.
And, so it began…. A new venture; a new journey.
2014/2015 saw a major shift for me as I started writing avidly to complete my three-book "The Circle of Food Series", while working at the University of Cambridge.
I was the Chair for The Vegan Society. Being the Chair gave me the opportunity to give something back to the vegan community and in the process gain some wonderful amazing new friends.  My main objective as Chair was to bring disparate views together and assist the Society in promoting veganism.
2016 sees a further exploration of my creative side; vegan recipes, themes on spirituality, nourishment and nutrition.  I am appearing at a number of festivals this year.  Check out the upcoming events section – Click here.
I did a stint at the London School of Hygiene and Tropical Medicine followed by De Montfort University.
In 2017, I moved to Northern and Shell, Europe's largest publishing group where I work with such publications as OK! Magazine, Express and the Star.
The first book "Essence: The Beginner's Guide to Veganism" has now been completed and is currently with the designer.
The whole journey of publishing is a long process, getting friends and family to review the manuscript; then wider circle; video for crowdfunding; photography, content and copy editing, and then the final version….
It's funny at The Vegan Society, I was very much behind the scenes – and, now I am stepping forward as one of the many faces of veganism.  I feel humbled that as I am stepping out, people are noticing me more.  Perhaps, they already did. But, in doing outreach work and being part of events, I can spread veganism and make it accessible.
I am approachable so, if you have any comments, then please leave a message for me.
I remain a servant of humanity.
Edward Daniel