Avocado, Cucumber and Apple Smoothie Bowl came about because I wanted to use ingredients traditionally found back at home in London and the United Kingdom. A touch of home while I am out in Bali, writing. A nourishing way to start the day. Such simple ingredients to bring together for breakfast. This dish is for one person.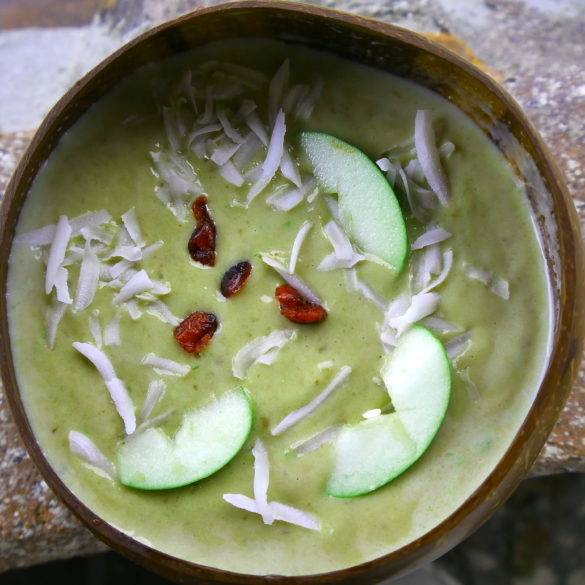 Ingredients
1 medium avocado
1 medium apple (set 1/8th aside for garnishing)
¼ long cucumber
6 dates, pitted
250ml vegan milk
Handful of coconut flakes and goji berries for garnishing
Instructions
Place the avocado, cucumber, apple, dates and vegan milk in a blender and combine well. Transfer to a serving bowl.
Top the dish with coconut flakes, goji berries and the remaining apple pieces cut into slices.