Sometimes I simply want simple lush food; Mustard Sautéed Cabbage with Mange Tout is really easy too put together. You could even have the sautéed cabbage on its own. A friend of mine, Phil made this elegant dish for me recently and I just love it.  I use about ¾ tsp of wholegrain mustard as that is about right for me as mustard tends to be a bit intense for me, though I do love it in this cabbage dish.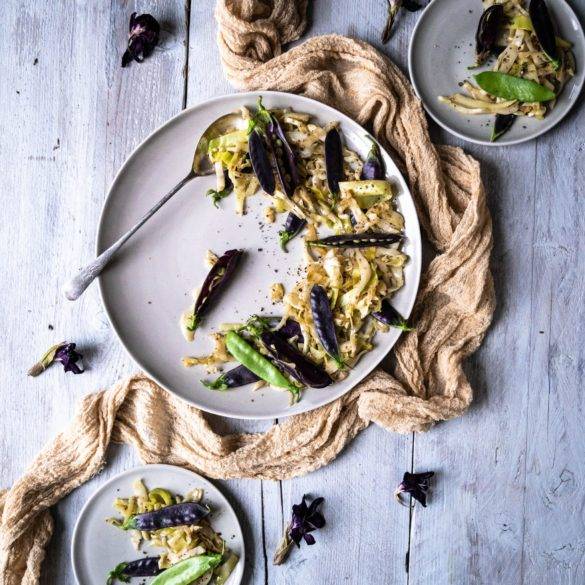 Ingredients
200g cabbage
3/4 tsp wholegrain mustard
Pinch of salt and black pepper
100g mange tout
Instructions
Shred the cabbage into thin slices. Place in a wok. Add the oil in. Stir over a medium heat for about three or four minutes. Add in the water. Continuing sautéing.  Switch off the heat. Add in the pinch of salt. Stir in the mange tout.  Cover with a lid.
Garnish with a pinch black pepper.