This makes a wonderful appetizing spring salad. The colours and texture of the sprout tops combines well with the fruits.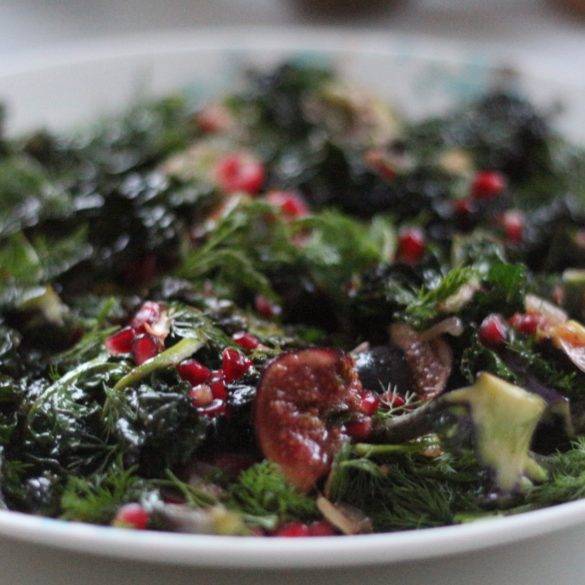 Ingredients
250g purple sprout tops
2 shallots
2 cloves of garlic
4tsb extra virgin olive oil
100g radish, sliced
4 figs, quartered
seeds from ½ pomegranate
few sprigs of dill
1 lime, juice
Instructions
Sauté shallot with the garlic in olive oil until the shallots translucent.
Add the purple sprout tops and cook under a medium heat until for 3 to 4 minutes until the tops soften.
Place the sprout tops in a large serving dish.
Add the remaining ingredients and serve.
Notes
By Edward Daniel, Vegan Chef and Former Chair of The Vegan Society. Contributor to Vegan Life Magazine, Plant Based Magazine, Vegan Food and Living Magazine and OK! Magazine. Speaker and cooking demonstrator at Vegan Life Life Festival London, Mind Body and Spirit Festival London, Veganes Sommerfest Berlin, and Bali Vegan Festival. Author of "Essence: The Beginner's Guide to Veganism".