This makes a wonderful appetizing spring salad. The colours and texture of the sprout tops combines well with the fruits.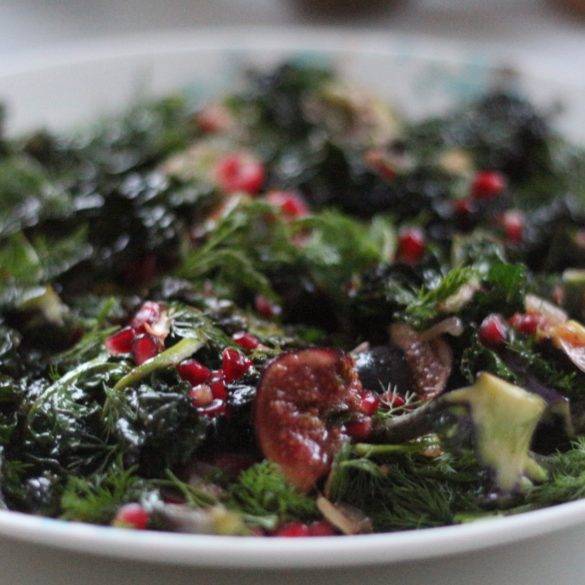 Ingredients
250g purple sprout tops
2 shallots
2 cloves of garlic
4tsb extra virgin olive oil
100g radish, sliced
4 figs, quartered
seeds from ½ pomegranate
few sprigs of dill
1 lime, juice
Instructions
Sauté shallot with the garlic in olive oil until the shallots translucent.
Add the purple sprout tops and cook under a medium heat until for 3 to 4 minutes until the tops soften.
Place the sprout tops in a large serving dish.
Add the remaining ingredients and serve.