This makes a wonderful appetizing spring salad. The colours and texture of the sprout tops combines well with the fruits.
What to do next
Tag me on @ethiveganquantum on Instagram to show me what you've made and let me know you're happy for me to share.
My recipes are featured in vegan speciality publications: Nourished, Vegan Life, Plant Based and Vegan, Food and Living.
Order my first self-published book, "Essence: The Beginner's Guide to Veganism" part of the three-part Circle of Food series. My second book "Presence: The Ascending Vegan" – which explores how to maintain a vegan practice is out in 2027 – I have compiled all the chapters including recipes.
Going strong since 2013.
Love.
Edward x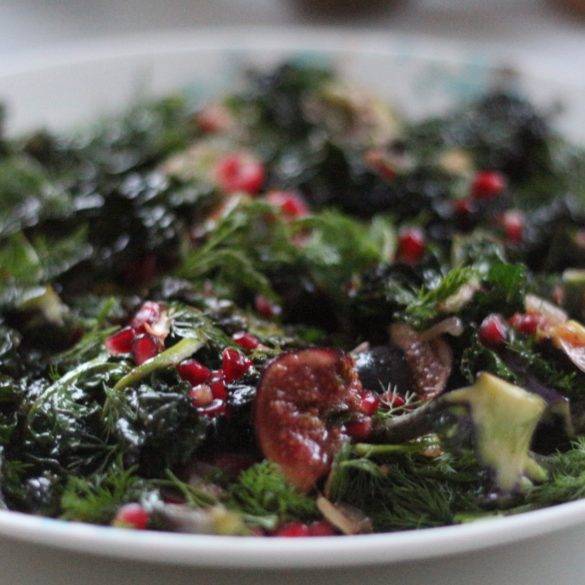 Ingredients
250g purple sprout tops
2 shallots
2 cloves of garlic
4tsb extra virgin olive oil
100g radish, sliced
4 figs, quartered
seeds from ½ pomegranate
few sprigs of dill
1 lime, juice
Instructions
Sauté shallot with the garlic in olive oil until the shallots translucent.
Add the purple sprout tops and cook under a medium heat until for 3 to 4 minutes until the tops soften.
Place the sprout tops in a large serving dish.
Add the remaining ingredients and serve.