Raw Gooseberry Compote with Saffron Yoghurt is a fusion Indian breakfast dish.  Great to start of the day with Gooseberries cleaning the palate and giving that much needed energy boost.  I love this dish as the yoghurt is blended with a pinch of saffron and nutmeg with a little rose water thrown in.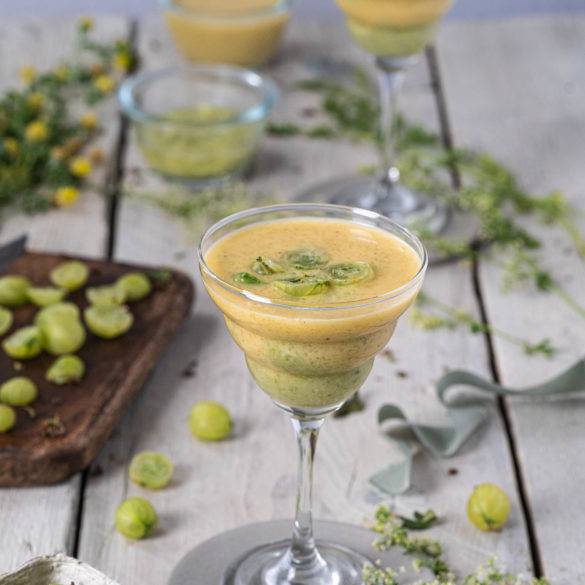 Ingredients
250g gooseberries

25g raw unrefined sugar cane

350g vegan yoghurt (preferably coconut for paleo)

50g raw unrefined sugar cane

Pinch of saffron

Pinch of nutmeg

2tbs rose water
Instructions
Blend the gooseberries with the sugar in high-speed blender. Set aside.
Place the yoghurt, sugar, saffron, nutmeg and rose water in a high-speed blender. Combine until the yoghurt turns a lush yellow colour.
Serve the gooseberries with the yoghurt.