The taste of unusual caramelly taste of maca combines well the fruit and nut to create an energy that picks you up during a dull moment. I use them as a snack whenever I am in need of one in the day.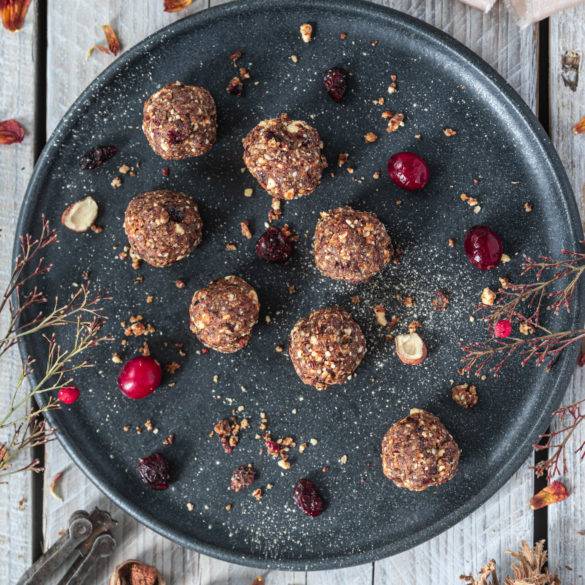 Ingredients
100g Hazelnuts
50g dried Cranberries
25g Maca powder
1.5tbs maple syrup
1.5tbs coconut oil
Instructions
In a chopper, chop the hazelnuts and cranberries.
In a bowl add hazelnut and cranberries mixture to the maca, maple syrup and coconut oil. Using your hands knead into a dough. Use both hands to break off the dough and gently shape into small round balls.
Place in the fridge to firm up and consume within the next few days.