The taste of unusual caramelly taste of maca combines well the fruit and nut to create an energy that picks you up during a dull moment. I use them as a snack whenever I am in need of one in the day.
What to do next
Tag me on @ethiveganquantum on Instagram to show me what you've made and let me know you're happy for me to share.
My recipes are featured in vegan speciality publications: Nourished, Vegan Life, Plant Based and Vegan, Food and Living.
Order my first self-published book, "Essence: The Beginner's Guide to Veganism" part of the three-part Circle of Food series. My second book "Presence: The Ascending Vegan" – which explores how to maintain a vegan practice is out in 2027 – I have compiled all the chapters including recipes.
Going strong since 2013.
Love.
Edward x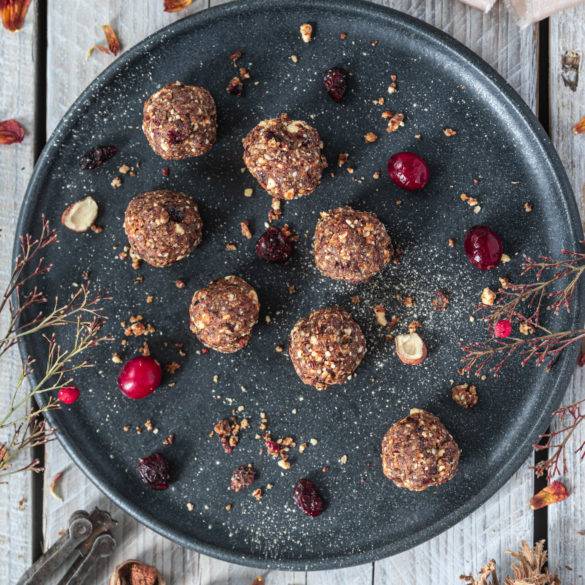 Ingredients
100g Hazelnuts
50g dried Cranberries
25g Maca powder
1.5tbs maple syrup
1.5tbs coconut oil
Instructions
In a chopper, chop the hazelnuts and cranberries.
In a bowl add hazelnut and cranberries mixture to the maca, maple syrup and coconut oil. Using your hands knead into a dough. Use both hands to break off the dough and gently shape into small round balls.
Place in the fridge to firm up and consume within the next few days.