The taste of unusual caramelly taste of maca combines well the fruit and nut to create an energy that picks you up during a dull moment. I use them as a snack whenever I am in need of one in the day.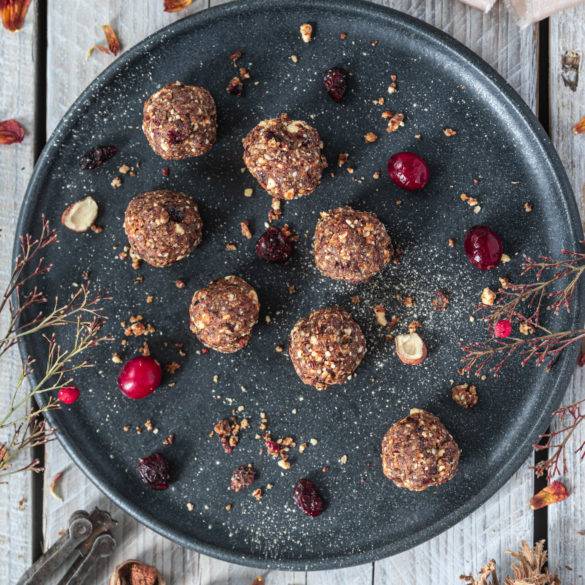 Ingredients
100g Hazelnuts
50g dried Cranberries
25g Maca powder
1.5tbs maple syrup
1.5tbs coconut oil
Instructions
In a chopper, chop the hazelnuts and cranberries.
In a bowl add hazelnut and cranberries mixture to the maca, maple syrup and coconut oil. Using your hands knead into a dough. Use both hands to break off the dough and gently shape into small round balls.
Place in the fridge to firm up and consume within the next few days.
Notes
By Edward Daniel, Vegan Chef and Former Chair of The Vegan Society. Contributor to Vegan Life Magazine, Plant Based Magazine, Vegan Food and Living Magazine and OK! Magazine. Speaker and cooking demonstrator at Vegan Life Life Festival London, Mind Body and Spirit Festival London, Veganes Sommerfest Berlin, and Bali Vegan Festival. Author of "Essence: The Beginner's Guide to Veganism".