Roasted Root Vegetable Soup is a hearty soup that I recently made for friends visiting for the holidays. I find that coconut oil reeling enhances the flavour of the root vegetables as they cook in the oven – they come out much more caramelised.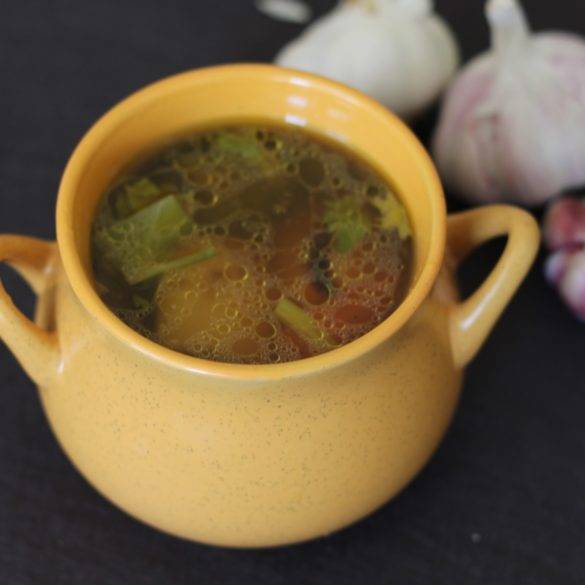 Ingredients
6tbs coconut oil
1 large potato, diced
1 sweet potato, diced (not peeled)
2 parsnips, cut into strips
2 carrots cut into strips
1 swede, diced
3 gloves garlic, sliced
1 leek
2 stalks of celery
3 litres water
Season to taste
Instructions
Preheat oven to 180 degrees Celsius.
Peel the root vegetables (potato, sweet potato, parsnips, carrots and swede). Dice or cut the vegetables into strips and place into a large roasting tin. Liberally toss in the coconut oil. Cook until the vegetables turn brown. This should take about 30 to 45 minutes.
In a large pan, place the leeks, celery and water. Add the root vegetables. Bring to the boil and simmer under a medium heat for about 15 minutes.
Serve the Roasted Root Vegetable Soup with bread.