Tomato Gazpacho is just this wonderful chilled soup, particularly nourishing on a warm sunny day. What I love about Tomato Gazpacho is the combination of ingredients which give and sweet and sour taste to this flavoursome dish.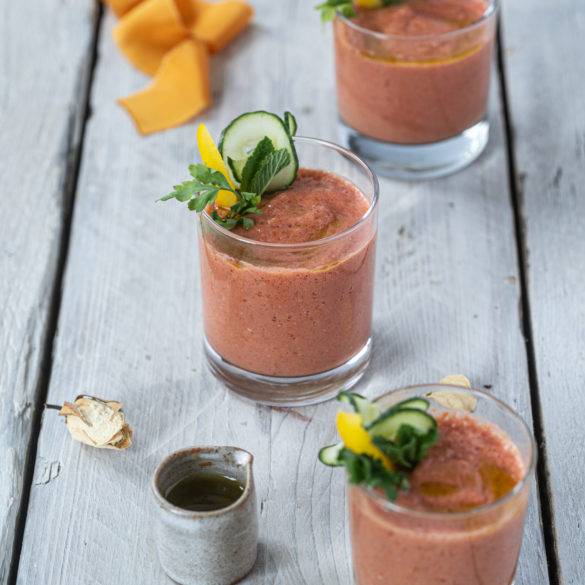 Ingredients
800g plum tomatoes
5-inch cucumber, peeled
bunch of spring onions (5 or 6)
2 garlic cloves
1 pepper
4 tbs extra virgin olive oil
3 tbs sherry vinegar
Season to taste
For garnishing
Couple of sprigs of mint
Couple of sprigs of parsley
Instructions
Boil some water and place the tomatoes within to loosen the skin. Remove the tomatoes and use your hands to remove the skin.
Blend the tomatoes, cucumber, spring onions, garlic, pepper, oil and vinegar in a high-seep until fine. Season to taste. Transfer to a large bowl.
Chill in the fridge for at least a couple of hours.
Serve garnished with mint and parsley.