Wholefood Dry Toasted Chick Pea Mung Bean Sprouts came about for two reasons – firstly, I was suitably reprimanded a couple of my close loving friends because I haven't been consistent recently with my recipes – my mind having been focussed on writing my poetry books. And the second reason, I wanted an alternative to pasta in dish – and for me this comes by way of the bean sprouts. This is a quick and easy recipe.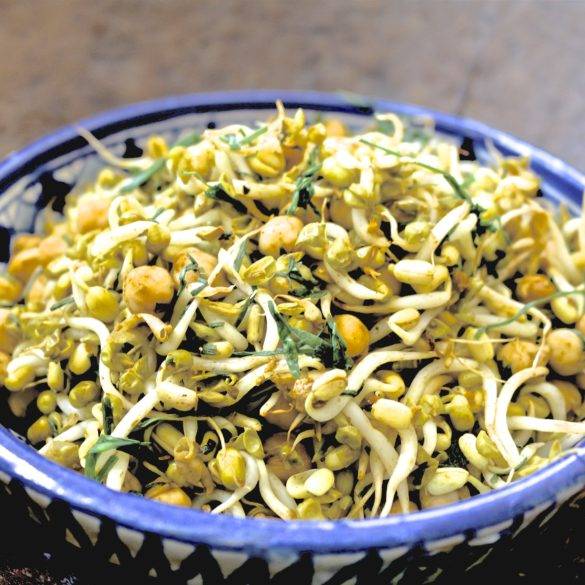 Ingredients
250g cooked chickpeas
1 lime, juice and zest
1tsp paprika
1tsp matcha
1tsp oregano
½ inch fresh ginger, grated
250g mung bean sprouts
Chives, few sprigs, chopped
Instructions
Marinade the chickpeas in the lime juice and zest, paprika, matcha and oregano for a couple of hours.
Place the marinated chickpeas in a wok with the ginger and mung bean sprouts and sauté for about three to four minutes over a medium heat.
Garnish with the chives.
Serve.