Too often we think that we need to cook cauliflower and broccoli in order to enjoy its subtle taste. However, grating both these vegetables make it palatable when combined with the tofu tahini paste. Why not give this dish a try?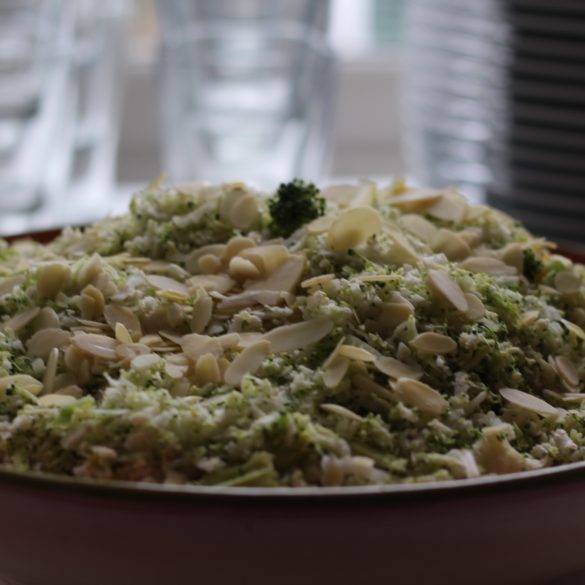 Ingredients
200g firm organic tofu
100ml almond milk
½ tsp rock salt
2tsp tahini
1 spearhead of broccoli
1 spearhead of cauliflower
25g blanched almonds
Instructions
Place the tofu, almond milk, rock salt and tahini in a blender and whizz until smooth. Leave to one side.
Grate the broccoli and cauliflower in a large bowl. Be careful not to grate the hard part of the stem.
Add the tofu tahini sauce to the broccoli and cauliflower and combine well. Transfer to a serving bowl.
When ready to serve, garnish the salad with blanched almonds.