Raw Baobab Goji Berry Brazil Nut Energy Balls came about as I was tasked recently to provide something vegan for an office leaving event, and wracking my head, I thought these energy balls might do the trick…. What I find is that the Baobab and Goji Berries give this dish the kick.  And, even if it may not be that sweet but it packs a punch.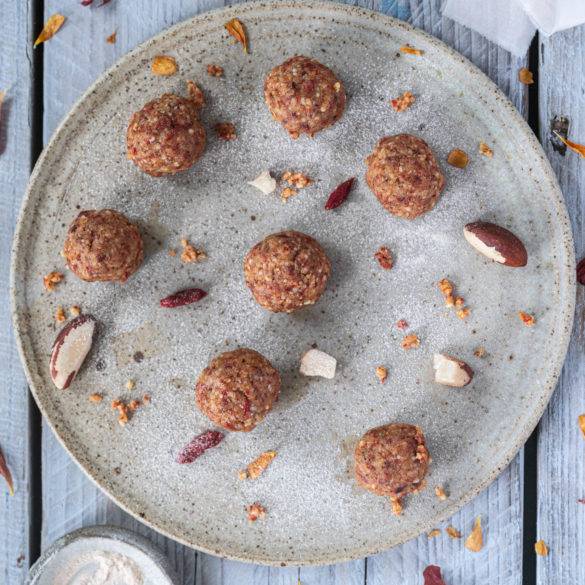 Ingredients
100g Brazil nuts
50g Goji Berries
25g Baobab powder
2tbs coconut oil
Instructions
In a chopper, chop the Brazil nuts and goji berries.
In a bowl add Brazil nut and goji berries mixture to the baobab powder and coconut oil. Using your hands knead into a dough. Use both hands to break off the dough and gently shape into small round balls.
Place in the fridge to firm up and consume within the next few days.