Asparagus Pate was inspired by a non-vegan friend of mine; I made this vegan version to show how easy it is to veganise dishes. What I love about this pate is that it is not overwhelmed by the paprika or lemon juice, which simply complement this dish.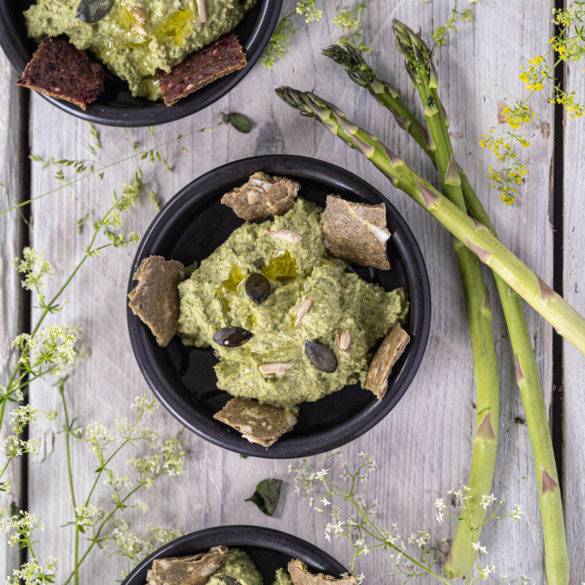 Ingredients
250g asparagus

25g sunflower seeds

25g pumpkin seeds

50g cashews

½ tsp sweet paprika

1tsp lemon, juice

2tbs olive oil

Pinch of salt
Instructions
Soak the seeds and cashews in water for about 8 hours or overnight. Drain and place in a high-speed blender. Blend well.
Tail the asparagus and add the remaining ingredients until fine to form a pate.
Serve the asparagus with crackers or toast.