Garlic Confit makes garlic sweet and luscious.  It is simple to put together. I love serving this with toast in the morning or as a snack when I am feeling peckish.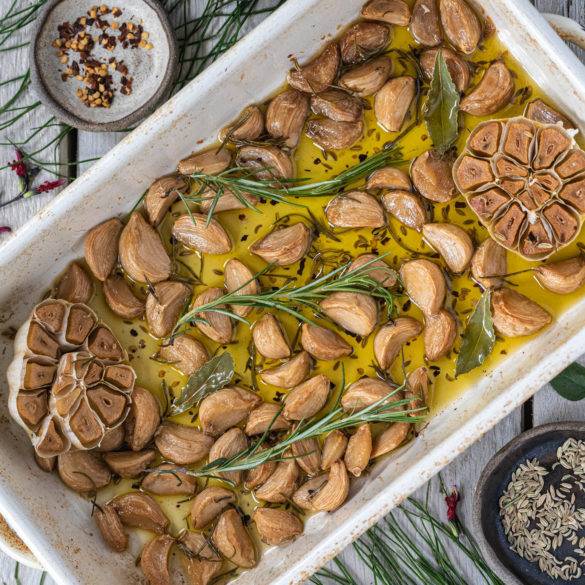 Ingredients
300g garlic cloves, deskinned
100g olive oil
1tsp fennel seeds
1/4tsp chilli flakes
Pinch of salt
Few sprigs of rosemary
2/3 bay leaves
Instructions
Preheat oven to 120 degrees Celsius or if convection oven to 100 degrees Celsius.
Place the garlic cloves in a baking dish and drizzle over the oil and add the remaining ingredients.
Roast in the oven for 1 hour 30 minutes.
Place in sterilised jar. Ensure the garlic is submerged in oil and if not top up with extra oil. Cover and seal and store in the fridge and use as necessary within 2 weeks.
Remove and smash the garlic, as needed and serve with toast. Use the oil remaining left as garlic oil.