Banana and Peanut Butter Smoothie Bowl was inspired through being in Bali. Just a few choice ingredients and it just sets you up for the whole day. This dish is for one person.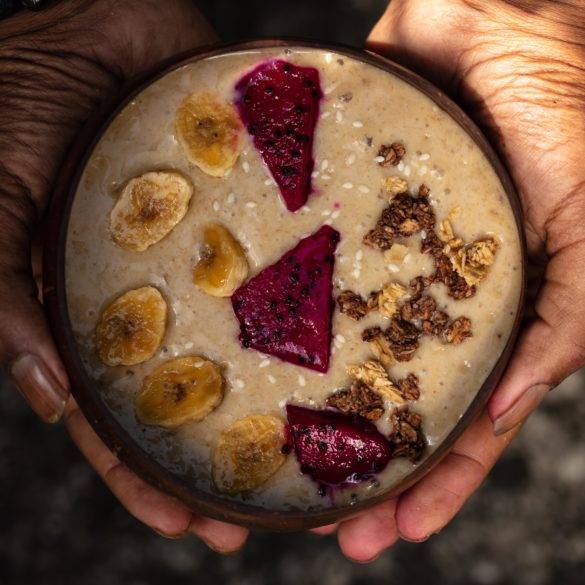 Ingredients
2 bananas
1tbs almonds, ground
1tbs peanut butter
250ml vegan milk
Sesame seeds for garnishing
25g granola
Instructions
Place the bananas, almonds, peanut butter and vegan milk in a blender and combine well. Transfer to a serving bowl.
Top the dish with sesame seeds and granola.