Banana and Peanut Butter Smoothie Bowl was inspired through being in Bali. Just a few choice ingredients and it just sets you up for the whole day. This dish is for one person.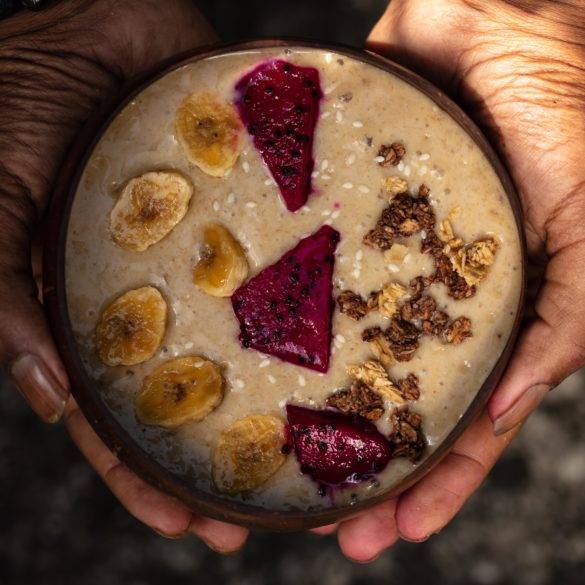 Ingredients
2 bananas
1tbs almonds, ground
1tbs peanut butter
250ml vegan milk
Sesame seeds for garnishing
25g granola
Instructions
Place the bananas, almonds, peanut butter and vegan milk in a blender and combine well. Transfer to a serving bowl.
Top the dish with sesame seeds and granola.
Notes
By Edward Daniel, Vegan Chef and Former Chair of The Vegan Society. Contributor to Vegan Life Magazine, Plant Based Magazine, Vegan Food and Living Magazine and OK! Magazine. Speaker and cooking demonstrator at Vegan Life Life Festival London, Mind Body and Spirit Festival London, Veganes Sommerfest Berlin, and Bali Vegan Festival. Author of "Essence: The Beginner's Guide to Veganism".