Durian Chia Seed Pudding came about because I had wanted to come up with a breakfast treat. Something nourishing that would set me up for the day while writing on my next book. This dish is simple to put together. All it needs is time to be left. This dish is for one person.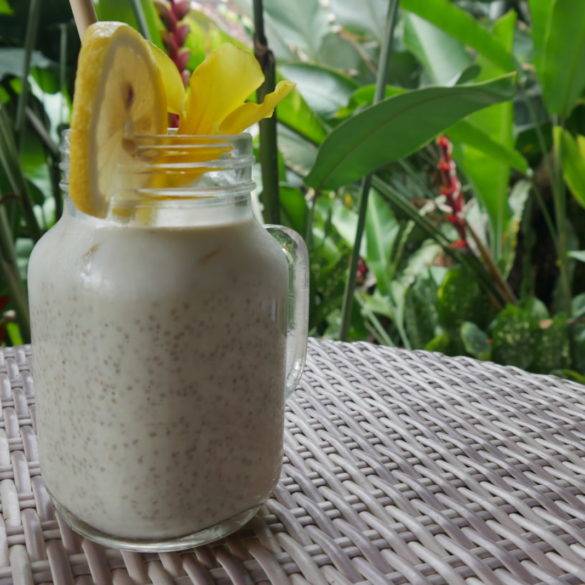 Ingredients
100g durian flesh (or 250g with stone)
25g chia seeds
250ml vegan milk
Instructions
Place the durian flesh and vegan milk in a blender and combine well. Transfer to a serving bowl or a tall glass.
Stir in the chia seeds and set aside for a couple of hours or overnight.