Barley Flaked Granola is one of my beloved recipes. There is nothing like making your own granola – not only do the ingredients work out cheaper in the long run but it makes for a nutritional start to the day. This is one of my takes on granola.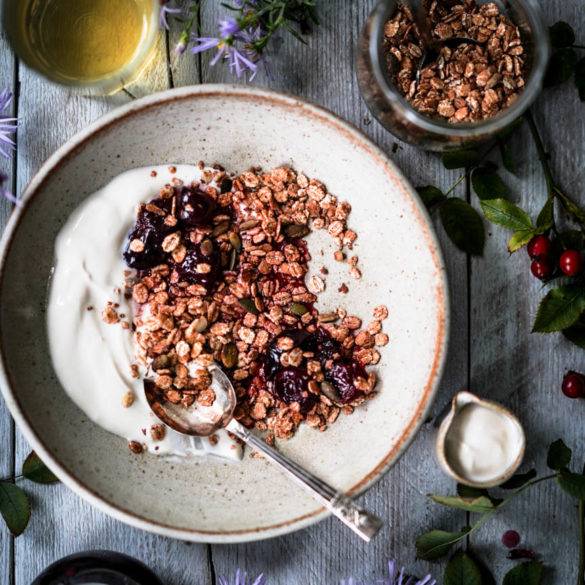 Ingredients
1kg barley flakes
100g almonds
50g pumpkin seeds
50g sunflower seeds
4tbs coconut oil, melted
3tbs cocoa
3tbs maple syrup
Pinch of salt
Instructions
Preheat oven to gas mark 180 degrees Celsius but to 160 degrees Celsius if you have a convention oven.
Roughly chop the almonds. Place with the flakes and seeds into a large baking tray.  Swirl in the coconut oil.  Coat with cocoa, maple syrup and salt. Combine well.
Bake in the oven for 10 minutes. Remove from the heat. Place in sterilised jars and keep sealed to retain the freshness.