Butternut Squash Mousse I made for my 50th birthday party recently. It had been a busy day and self-catering meant that I needed to create something quick and relatively simple to put together. Trust me it makes for a great dessert – as you know with all my dessert I put the least amount of sugar I can get away – add more to suit your palate though.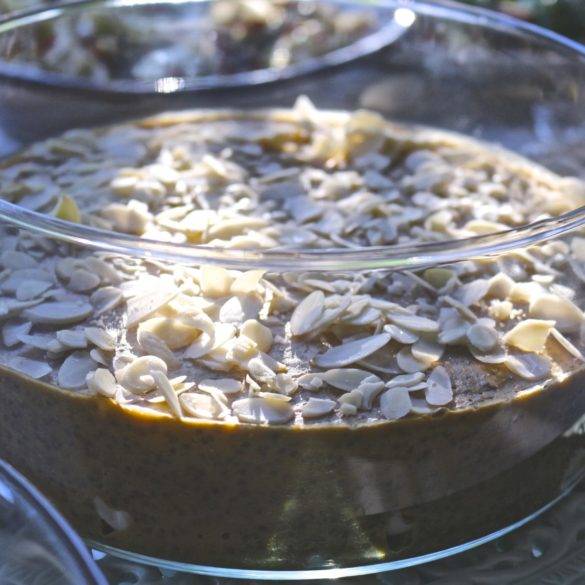 Ingredients
1kg butternut squash
1 pomegranate
500ml vegan cream
250g chia seeds
50g unrefined coconut sugar
50g blanched almonds
Instructions
Preheat oven to gas mark 180 degrees Celsius.
Dry roast the butternut squash in the oven for about 30 minutes. Allow to cool.
De-skin the squash and remove seeds. Place in a food processor and whisk to a fine consistency.
De-seed the pomegranate.
Place the squash with the vegan cream, chia seeds and sugar into a large serving bowl. Leave in the fridge for 20minutes.
Decorate with blanched almonds and serve.
Notes
By Edward Daniel, Vegan Chef and Former Chair of The Vegan Society. Contributor to Vegan Life Magazine, Plant Based Magazine, Vegan Food and Living Magazine and OK! Magazine. Speaker and cooking demonstrator at Vegan Life Life Festival London, Mind Body and Spirit Festival London, Veganes Sommerfest Berlin, and Bali Vegan Festival. Author of "Essence: The Beginner's Guide to Veganism".