Caldo verde is a popular Portuguese soup and this recipe reminds me of my time living in Portugal – it is as an indispensable simple starter served in many restaurants.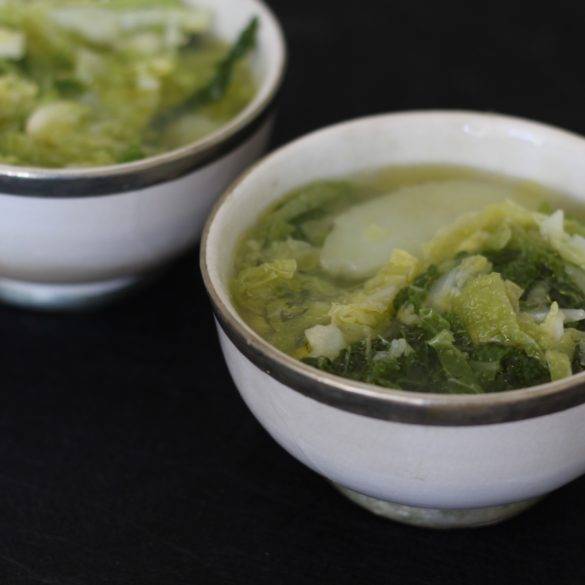 Ingredients
3 litres water
6tbs extra virgin olive oil
400g potatoes, peeled and sliced
1 cabbage
3 gloves garlic, sliced
Season to taste
Instructions
In a large pan, add 1 litre of water and 1 tablespoon of oil to the potatoes and cook for about 30 minutes, until the potatoes soften.
Finally shred the cabbage into very thin strips. Place the shredded cabbage in a second large pan with 2 litres of water, the remaining 2 tablespoons of oil and garlic. Cook for about 20 minutes.
Once the pototoes are done. Place half of the potato mixture in a blender and whizz until fine.
Top tip – the other half of the potato mixture can remain as it is – this simply adds to the texture of the dish.
Mix all ingredients together in one of the large pans. Add the remaining oil and season to taste.
Serve the Caldo Verde with bread.