Cheats Sundried Tomato Gravy came about by accident. I had been rehydrating the sundried tomatoes and didn't want to discard the residual water. Instead, I came upon an idea to add vegan cream and hey presto, I had a very simple tasty vegan gravy which goes well with dry savoury dishes as an accompaniment.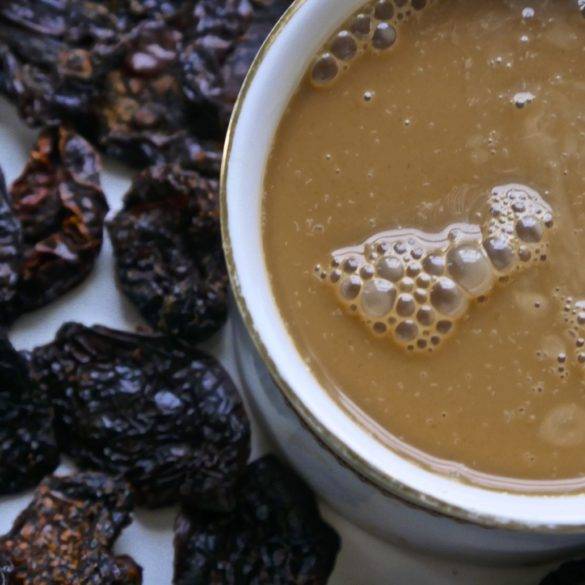 Ingredients
75g sundried tomatoes, dehydrated
200ml filtered water
150g vegan cream
Instructions
Soak the sundried tomatoes in water for a couple of days. Set to one side.
Drain the residual liquid and place in a saucepan with the vegan cream. Gently heat over a medium heat for about 5 minutes.
Notes
By Edward Daniel, Vegan Chef and Former Chair of The Vegan Society. Contributor to Vegan Life Magazine, Plant Based Magazine, Vegan Food and Living Magazine and OK! Magazine. Speaker and cooking demonstrator at Vegan Life Life Festival London, Mind Body and Spirit Festival London, Veganes Sommerfest Berlin, and Bali Vegan Festival. Author of "Essence: The Beginner's Guide to Veganism".