Cherry and Pear Mincemeat came about because I wanted to create a special type of Christmas Cake that when made could age well. This mincemeat also makes wonderful mince pies too. There is a fruity richness to this recipe.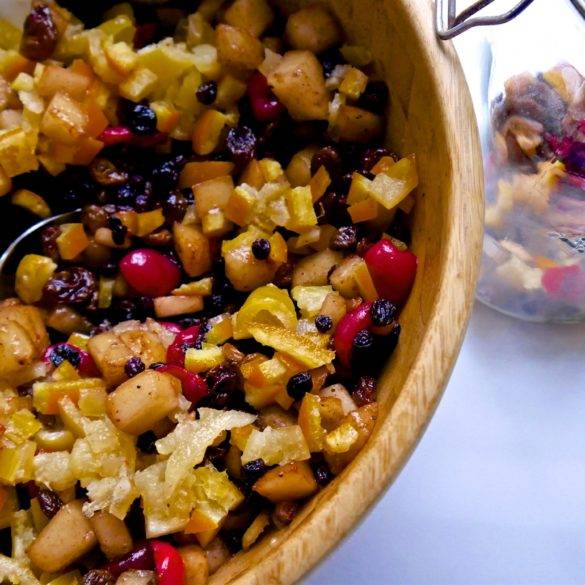 Ingredients
850g cooking pears
300g cherries
100g whole candied orange peel
100g whole candied lemon peel
250g seedless raisins
250g currents
250g sultanas
300g unrefined cane sugar
1tsp cinnamon ground
2tsp freshly grated nutmeg
1tsp all spice, ground
250ml Port
Instructions
Peel, core and finely chop the pears.
Chop the peel and cherries in two.
Mix all ingredients into a large china or wooden bowl.
Cover with a clean cloth and leave to stand for two to three days.
Stir again, then pot into sterilised jars.
Store in a cool dark place. You can either allow the flavours to mature for about 6 weeks or use within that period.