Chestnuts with Tamarind Parsnip Rice makes a great alternative to rice and gives that rustic feeling. I wanted to have enough flavour coming from the tamarind.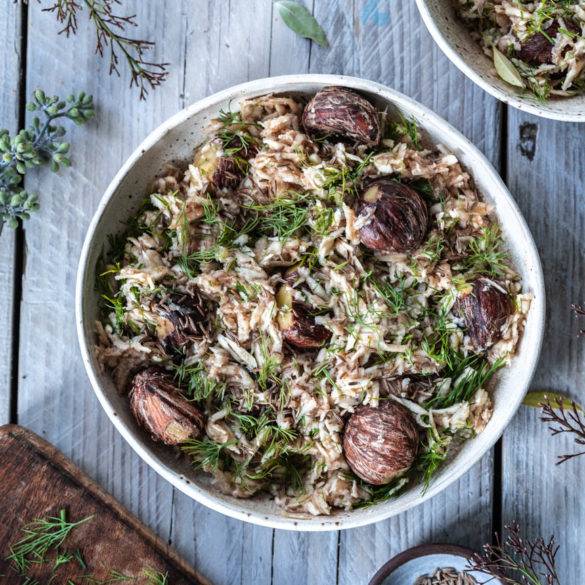 Ingredients
20g tamarind, dried
100ml filtered water
2 parsnips
½ lime, juice
1tbs caraway seeds
200g chestnuts, cooked
few sprigs of dill
Instructions
Soak the tamarind in water for about an hour. Place over a bowl and using a tea strainer remove any seeds and excess flesh. Place the reserved liquid into a large mixing bowl.
Grate the parsnips and combine well with the tamarind liquid and lime juice. Lightly toss in the chestnuts and caraway seeds.
Garnish with the dill.
Serve.