Carrot Mushroom Pistachio Salad is one of those versatile summer salads that makes a great accompaniment and had on its own.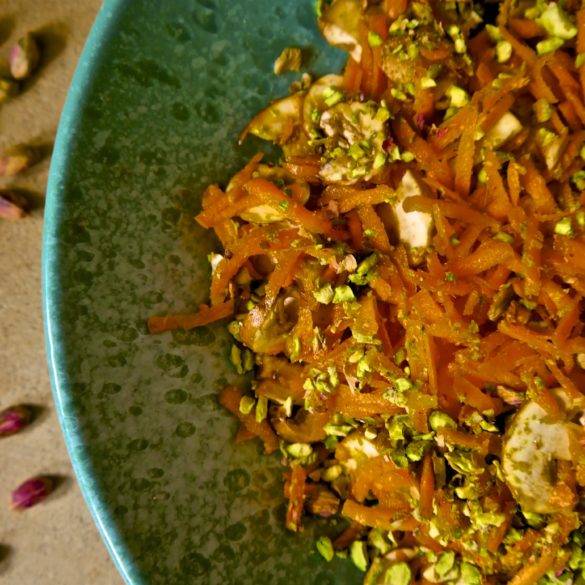 Ingredients
250g carrots
30g pistachios
125g chestnut mushrooms
1 orange, zest and juice
pinch of salt
Instructions
Grate the carrots and place in a large mixing bowl.
Slice the chestnut mushrooms, and chop the pistachios in a chopper. Place both in with the carrots.
Add the orange, juice and zest, and salt and allow to marinade for about an hour.
Serve.
Notes
By Edward Daniel, Vegan Chef and Former Chair of The Vegan Society. Contributor to Vegan Life Magazine, Plant Based Magazine, Vegan Food and Living Magazine and OK! Magazine. Speaker and cooking demonstrator at Vegan Life Life Festival London, Mind Body and Spirit Festival London, Veganes Sommerfest Berlin, and Bali Vegan Festival. Author of "Essence: The Beginner's Guide to Veganism".