Carrot Mushroom Pistachio Salad is one of those versatile summer salads that makes a great accompaniment and had on its own.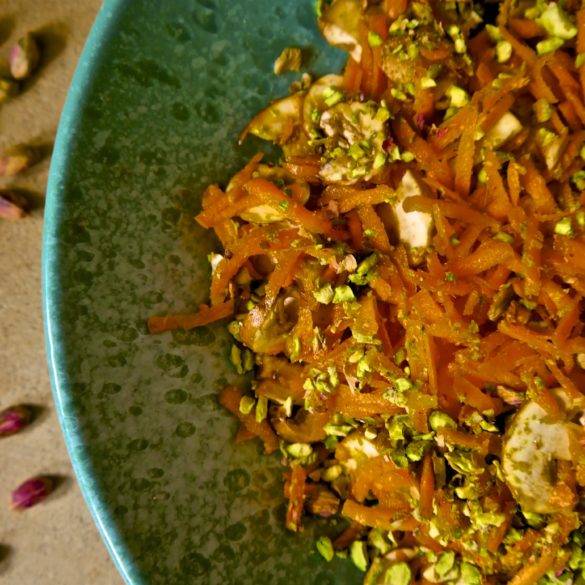 Ingredients
250g carrots
30g pistachios
125g chestnut mushrooms
1 orange, zest and juice
pinch of salt
Instructions
Grate the carrots and place in a large mixing bowl.
Slice the chestnut mushrooms, and chop the pistachios in a chopper. Place both in with the carrots.
Add the orange, juice and zest, and salt and allow to marinade for about an hour.
Serve.