This dish took several attempts to perfect – I had to be creative without eggs for this dish yet retain the texture of a clafoutis. The Lemoncello is simply the icing on the cake and transform this dish into something really slightly alcoholic and slightly naughty….
What to do next
Tag me on @ethiveganquantum on Instagram to show me what you've made and let me know you're happy for me to share.
My recipes are featured in vegan speciality publications: Nourished, Vegan Life, Plant Based and Vegan, Food and Living.
Order my first self-published book, "Essence: The Beginner's Guide to Veganism" part of the three-part Circle of Food series. My second book "Presence: The Ascending Vegan" – which explores how to maintain a vegan practice is out in 2027 – I have compiled all the chapters including recipes.
Going strong since 2013.
Love.
Edward x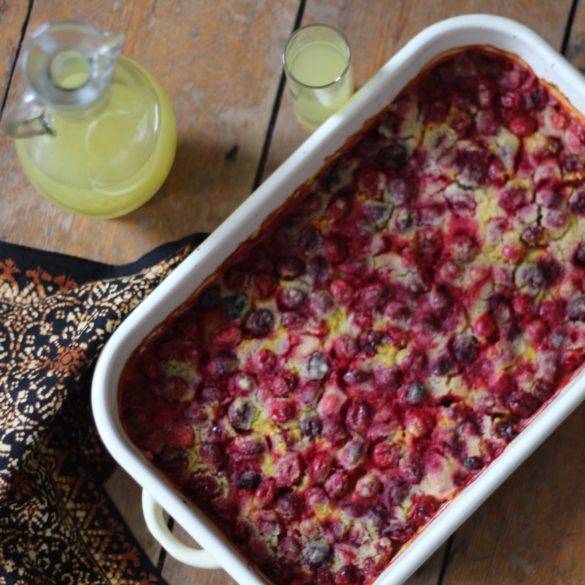 Ingredients
400g cranberries
2 large oranges
250ml oat cream
25g icing sugar
75g semolina
1tsp agar agar
4 tbs lemoncello
Instructions
Pre-heat oven to gas mark 180 degrees Celsius.
Place the cranberries in the bottom of an oven proof dish.
Pulse the oranges in a blender and place over the cranberries.
Blend the oat cream, icing sugar, semonlina and agar agar and pour over the cranberry and orange mixture.
Leave in the oven to cook for about 20 minutes.
Remove from the oven and pour over the lemoncello.
Serve warm with cream