French Country Millet
This dish is a take on a hearty French country soup. I add millet to it because it makes a traditional meal, a meal in itself.
Cuisine:
Vegan, Vegetarian
Ingredients
100g white beans (e.g. broad beans)
400g tomatoes
1 litre filtered water
4tbs extra virgin olive oil
150g chestnut mushrooms
1 red bell pepper
200g pearl onions
2 garlic clove
½ lemon, juice
300g millet
Instructions
Presoak the white beans in water, overnight.
The following day, place the beans in water and tomatoes and pressure-cook for about 10 minutes. Set aside.
Sauté the chestnut mushrooms in olive oil until they turn dark brown. Add the bell pepper and pearl onions. Cook for about 3 to 4 minutes until the onions change colour. Add to the white bean and tomato mixture.
Rinse the millet under cold water and add to the French country stew with the garlic and lemon juice. Cook under a low heat, until the millet absorbs the flavours. This should take about 45 minutes to an hour.
Season to taste and serve warm.
Notes
Nutritional Analysis
Good points
• No cholesterol
• Very low in sodium
• High in manganese
• Very high in vitamin C
Nutrition Information
Serving size:
293g
Calories:
269
Fat:
8.9g
Saturated fat:
1.3g
Carbohydrates:
40.9g
Sugar:
3.5g
Sodium:
12mg
Fiber:
6.6g
Protein:
8g
Cholesterol:
0
_____________________________________________________
EthiVegan by Edward Daniel
Thank you for taking the time to view my recipes, interviews and events pages.  I hope I inspire you to make these recipes and also inspire you to become very best versions of yourself.
You can follow me on Instagram here (@ethivegan) where I have quick one minute update videos and for interviews and cooking demonstrations you can subscribe to my Youtube channel here.  You can watch live cooking demonstrations by subscribing to my Facebook profile here (@ethivegan).
For more information about me – click here
See you soon.
Love.
Edward x
Edward Daniel | Vegan Chef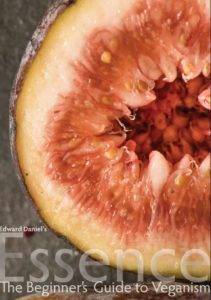 EthiVegan by Edward Daniel
Vegan Chef and Solicitor
Chair of The Vegan Society – recipes my own.
Book 1 of 3 "Essence" from the "Circle of Food" Series is to be published September 2016. Have a look out for it or do let me know if you would like to order an advanced copy?
If you have any comments on this recipe or if I have omitted anything please email me or fill in the comments section – I am do make errors; it is just human.
If you do, like this recipe – why not take an opportunity to "like" my EthiVegan Community page on Facebook by clicking onto the following link, https://www.facebook.com/Ethivegan
For information on his vegan journey, follow me on Twitter on @ethivegan or alternatively follow me on Google plus on follow me https://plus.google.com/u/0/b/104824236534070377344/104824236534070377344/posts
This is a vegan and vegetarian recipe for French Country Millet
The shortlink for this recipe is https://www.ethivegan.com/?p=2497