Goulash is a stew of vegetables, seasoned with paprika. It originated from Hungary and this is a variation.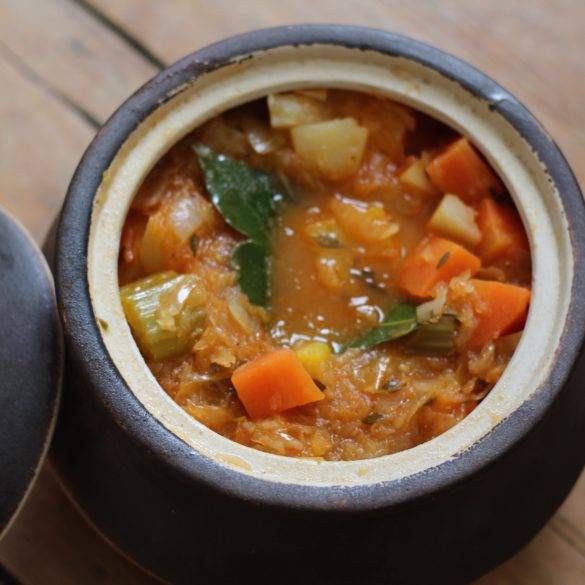 Ingredients
1 onion
3tsb coconut oil
1tsp paprika
1tsp caraway seeds, grounded
2 bay leaves
1 stick thyme
2 cloves of garlic, sliced
1 potato, diced
1 litre water
2 sticks of celery
2 parsnips
2 carrots
100ml white wine
400g sauerkraut
Instructions
Sauté the onion in the coconut oil until the onion turns translucent.
Add the paprika and caraway seeds and form a marsala paste.
Add the measured water, diced potatoes, garlic, bay leaves and thyme. Bring the water to boil and simmer for about 30 minutes.
Add the celery, parsnip and carrots and cook for a further 15 minutes until the vegetables have softened.
Just before serving turn off the heat and add the sauerkraut and white wine and leave to stand for about 5 minutes before serving.