These raw coconut almond energy snowballs are a brilliant way to commence the day as a breakfast treat or ideal as a snack mid-morning, when the hunger pangs start kicking in. The versatility of coconut flour is that you don't need to bake it; it is perfect and scrumptious as it is.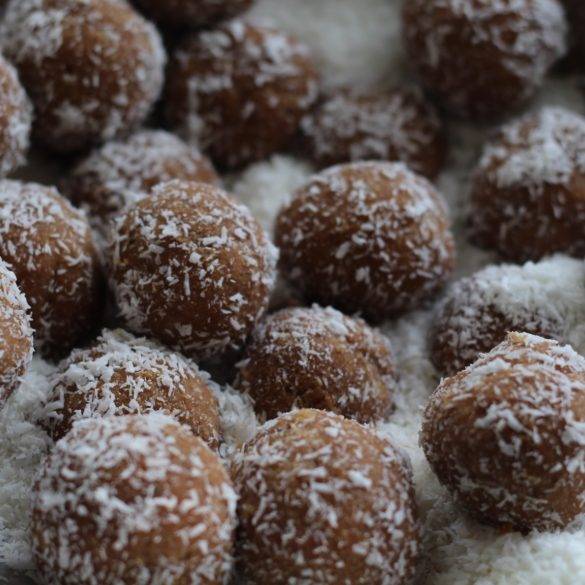 Ingredients
150g-coconut flour
100g almond, ground
6tsb date syrup
50g desiccated coconut
Instructions
In a bowl add the coconut flour, almonds and dates. Using your hands knead into a dough. Use both hands to break off the dough and gently shape into small round balls.
Place the desiccated coconut in another bowl and roll the coconut almond balls around until covered.
Serve immediately or place in the fridge and consume within the next few days.