Jalapeno Salsa makes a great accompaniment to a burger and potato cake that veers towards the sweet side. Yet, this Salsa packs in a punch and I love that it involves simply blitzing in the processor – especially, if you are rushing to add this accompaniment to a dish.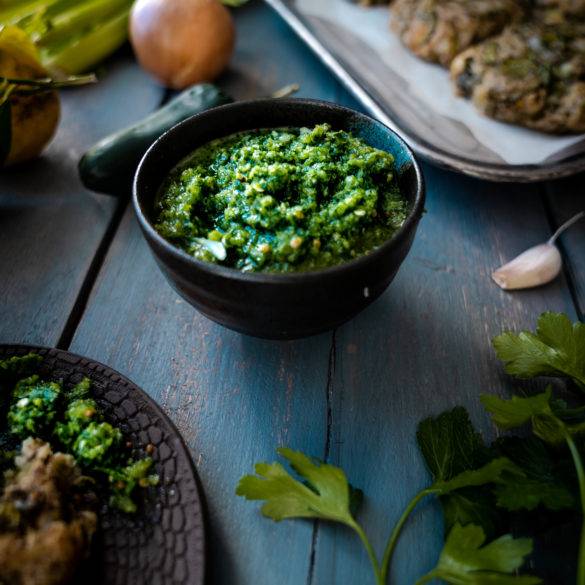 Ingredients
200g green tomatoes
½ onion
1 jalapeno peppers (deeded, if preferred)
3 garlic cloves
1tbs maple syrup
½ lemon, juice
Bunch of parsley, leaves and stalks
Salt and pepper to taste
Instructions
Put all the ingredients together into a processor. Blitz until the parsley breaks down.
Season to taste.
Allow to stand for about 10 minutes before serving.
Serve with burgers or potato cakes.