Pumpkin Cake makes for a delicious moist treat.  I love how the cinnamon and cardamon add a little spice to this cake.
What to do next
Tag me on @ethiveganquantum on Instagram to show me what you've made and let me know you're happy for me to share.
My recipes are featured in vegan speciality publications: Nourished, Vegan Life, Plant Based and Vegan, Food and Living.
Order my first self-published book, "Essence: The Beginner's Guide to Veganism" part of the three-part Circle of Food series. My second book "Presence: The Ascending Vegan" – which explores how to maintain a vegan practice is out in 2027 – I have compiled all the chapters including recipes.
Going strong since 2013.
Love.
Edward x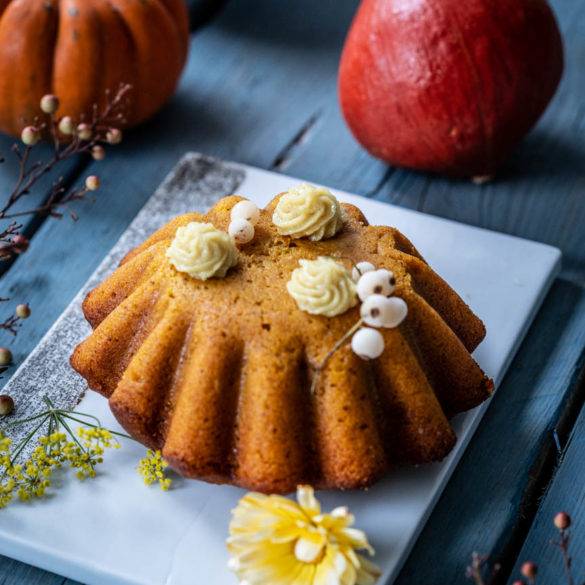 Ingredients
400g pumpkin
200g polenta
100g millet
3 cardamon pod, seeds
1 cinnamon stick
200g raw unrefined cane sugar
50g flaxseeds
200ml filtered water
2tsp baking powder
Pinch of salt
100ml olive oil
Instructions
Pre-heat oven to 180 degrees Celsius or if you have a convention fan, to 160 degrees Celsius.
Place the pumpkin a baking tray and bake for 45 minutes. Remove and allow to cool. Discard skin and seeds and weigh 400g of pumpkin flesh.
In a high-food processor grind the polenta, millet, cardamon seeds, cinnamon, sugar and flaxseeds until fine. Place in a large mixing bowl.
Blend the pumpkin flesh with water until well combined. Add to the polenta mixture.
Stir in the baking powder, salt and oil. Combine well.
Line a cake tin with oil.
Bake in the oven for 45 minutes until a dry skewer runs through.
Remove from the oven and allow to chill.