Raspberry Popsicle make a wonderful treat for a hot sunny day.  What I love about this dish is how the combination of flavour melts in the mouth.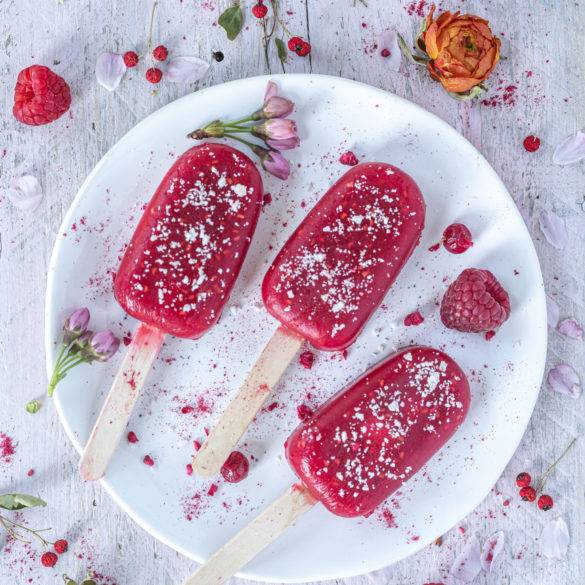 Ingredients
125g raspberries
20g raw unrefined cane sugar
½ lime juice
Pinch of salt
Instructions
Whizz the raspberries with the sugar, lime juice and salt in a high-speed blender.
Spoon the liquid into a popsicle mould.
Place in the ice cream stick and freeze for a few hours.
When ready to serve, pop out popsicle to release.
As an option, decorate with some desiccated coconut before serving.
Notes
By Edward Daniel, Vegan Chef and Former Chair of The Vegan Society. Contributor to Vegan Life Magazine, Plant Based Magazine, Vegan Food and Living Magazine and OK! Magazine. Speaker and cooking demonstrator at Vegan Life Life Festival London, Mind Body and Spirit Festival London, Veganes Sommerfest Berlin, and Bali Vegan Festival. Author of "Essence: The Beginner's Guide to Veganism".