Raspberry Popsicle make a wonderful treat for a hot sunny day.  What I love about this dish is how the combination of flavour melts in the mouth.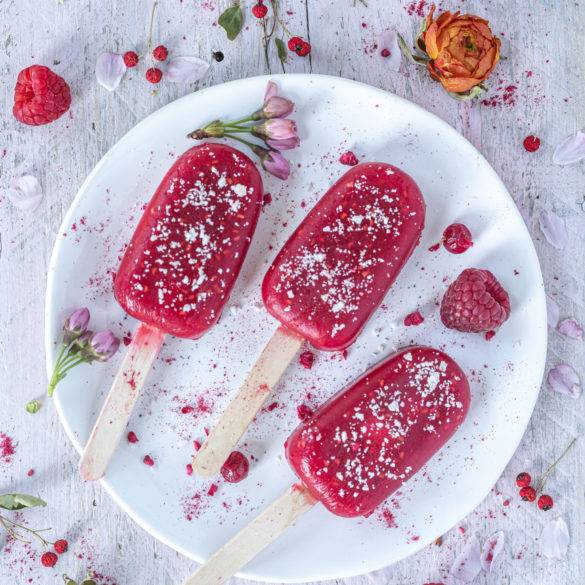 Ingredients
125g raspberries
20g raw unrefined cane sugar
½ lime juice
Pinch of salt
Instructions
Whizz the raspberries with the sugar, lime juice and salt in a high-speed blender.
Spoon the liquid into a popsicle mould.
Place in the ice cream stick and freeze for a few hours.
When ready to serve, pop out popsicle to release.
As an option, decorate with some desiccated coconut before serving.