I made this easy to make starter conscious that I wanted to make it raw too. It actually taste remarkable light and a great accompaniment to any dinner party.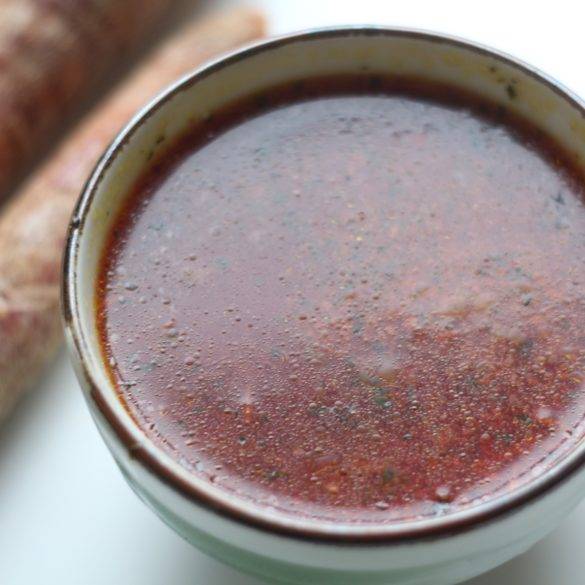 Ingredients
2 litres filtered water, boiled
2 purple carrots medium size
1 beetroot
1 onion
½ bunch of coriander leaves
1 fresh turmeric root (1 inch), finely grated
½ lime
50ml extra virgin olive oil
salt to taste
Instructions
Boil the filtered water and leave to one side.
Peel the skin off the carrots and beetroot. Place in a food processor with the onion and coriander. Whizz until course.
Place the carrot mixture into a blender. Add 250m of the filtered water and whizz finely.
Place the carrot mixture with grated turmeric and lime into a large serving bowl. Add the remaining filtered water. Mix well.
Drizzle in the olive oil.
Season to taste.
Serve at room temperature.