Marinaded Aubergine make a refreshing change and add versatility to one's repertoire. Raw Marinaded Aubergine also brings out their somewhat forgotten taste. I love this Raw Marinaded Aubergine with Poppy Seeds because of its elegance and simplicity.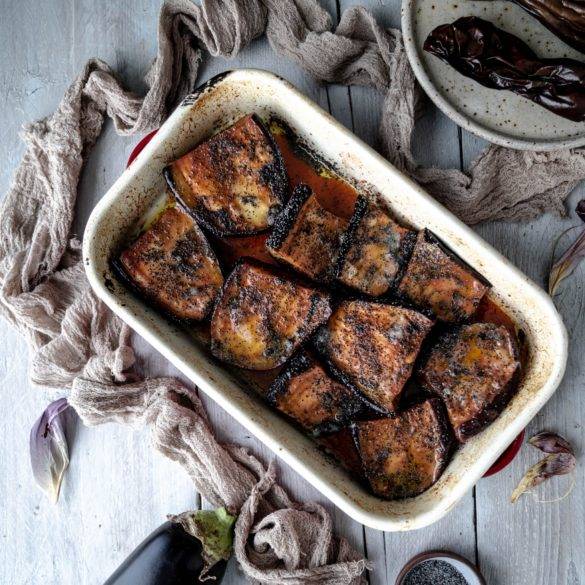 Ingredients
1tsb rock salt, ground
2 aubergines
1 lemon, zest and juice
2tsb date syrup
6tsb rapeseed oil
1tsp poppy seeds
Instructions
Roughly cut the aubergines. And then cover them with the salt. Use your fingers all the way round to work the aubergine. Place the aubergines into a colander over a large bowl. Cover and leave to drain for about 3 to 4 hours.
Take a clean cloth and wipe away any excess liquid. Place into a large serving dish.
Make the marinade by mixing together the juice, syrup and oil. pour over the aubergines. Chill the aubergines in the fridge for about 24 hours turning regularly.
When ready to serve sprinkle over the poppy seeds.