Red Camargue Rice Salad has this nutty flavour to it once cooked. So this recipe came about because a couple of my friends, Eve and Dani were holding Limehouse Pride. It was its inauguration.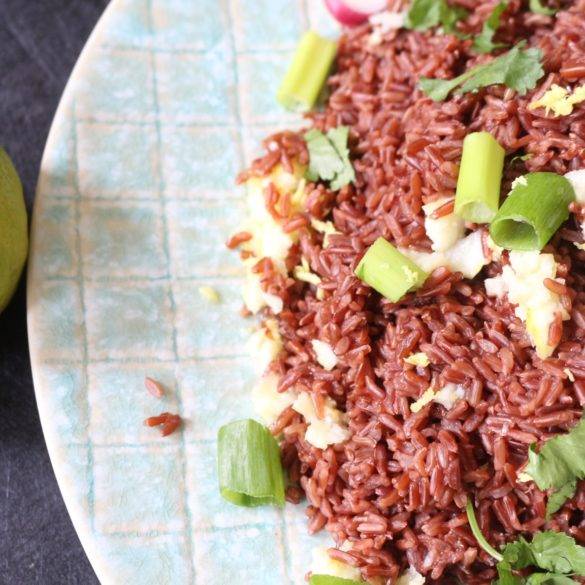 Ingredients
300g red camargue rice
½ lemon (whole – flesh and peel)
4tbs extra virgin olive oil
1 cinnamon stick, ground
½ inch ginger, grated
1 clove of garlic, minced
bunch of spring onions, chopped
few sprigs of coriander leaves, chopped finely
salt and pepper to taste
Instructions
Place the red camargue rice in a container full of filtered water into a steamer (I use about 750ml). Steam for 25 minutes. Place the rice into a large bowl, retaining the water. Leave to one side.
Place the lemon and oil in a blender and blend well. Remove and place in a separate bowl. Add the garlic and ginger, cinnamon. Mix well. Stir into the rice.
Toss in the spring onions and coriander leaves.
Season to taste and serve.