Rhubarb and Dill Chutney is another classic curry chutney accompaniment – but it can also enrich vegan sausages and burgers.  Chutneys are a great way to enhance dishes.  I love the tart taste of the rhubarb which with the spices.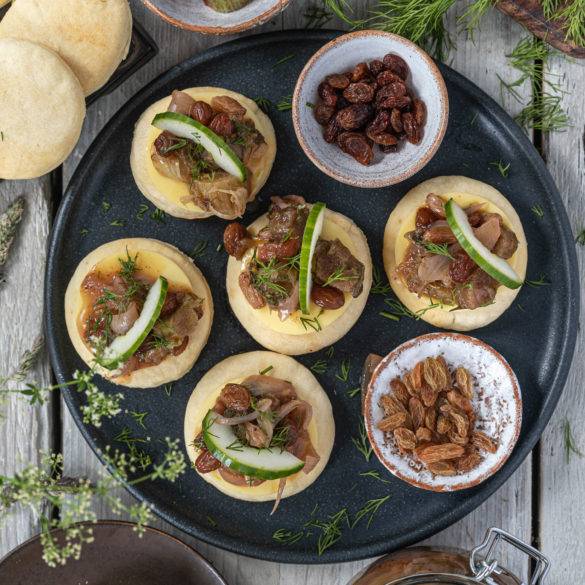 Ingredients
300g onions
600g rhubarb
280ml red wine vinegar
140g raw unrefined cane sugar
100g seedless raisins
100g sultanas
Few curry leaves, dried
1 Star Anise
1tsp all spice ground
1tsp mace, ground
Few sprigs of dill
Instructions
Sweat the onions in a little filtered water over a medium heat. As the onions soften and the water evaporates add in the vinegar and dissolve the sugar.
Add all the remaining ingredients save the rhubarb. Bring to the boil and simmer for about 10 minutes.
Add in the rhubarb and simmer for a further 10 minutes. Switch off the heat. Toss in the dill.  Cover, getting the sterilised jars ready.  (I normally have mine in the oven coming out).
Pot into sterilised jars.
Store in a cool dark place. You can either allow the flavours to mature for about 4 or use within that period. Once open store in the fridge for up to 4 weeks.