Roasted carrots are simply nourishing. Equally, using maple syrup draws out the succulent flavours of the carrots and the sesame seeds really adds colour to this dish.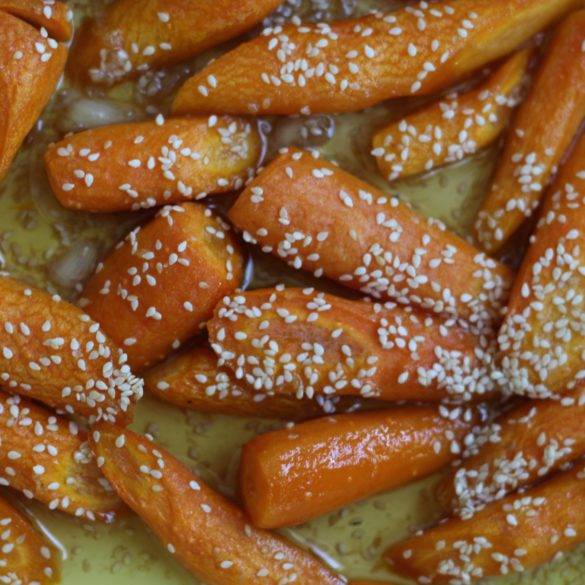 Ingredients
500g carrots
4tsb maple syrup
6tsb extra virgin olive oil
3 cloves of garlic, minced
1tbs sesame seeds
Instructions
Preheat oven to gas mark 180 degrees Celsius.
Peel the skin and cut the carrots into diagonal chunks. Place in a baking tray.
Mix the maple syrup, olive oil and minced garlic. Coat the carrots.
Roast the carrots for about 10 minutes. Toss over the sesame seeds and continuing baking for a further 30 minutes.
Serve immediately.