Grip something meaty into your hands. And, bite.
Panfried savoury wheat gluten Seitan basted in a smoky tangy citrus tamarind paprika sauce; Sautéed Barbecue Seitan.
This dish will burst your belief that vegan food can't be fulfilling.
Make this:
When it's blistering summer and a last-minute barbeque is being called for and you need a "wow" dish to satiate you and your mates
When Uncle Ben is coming for dinner and a dish let you have a word in edgeways is called for
When you've got a potluck picnic and a dish to appease your cohorts is
Sautéed Barbecue Seitan was inspired when attending a potluck where one of the guests had made these and everyone was salivating over them.
Seitan is a protein rich plant-based meat replacement made from vital wheat gluten and a stable in Asian dishes.
You can find my Seitan dish here.
Sautéed Barbecue Seitan is vegan.
Love.
Edward x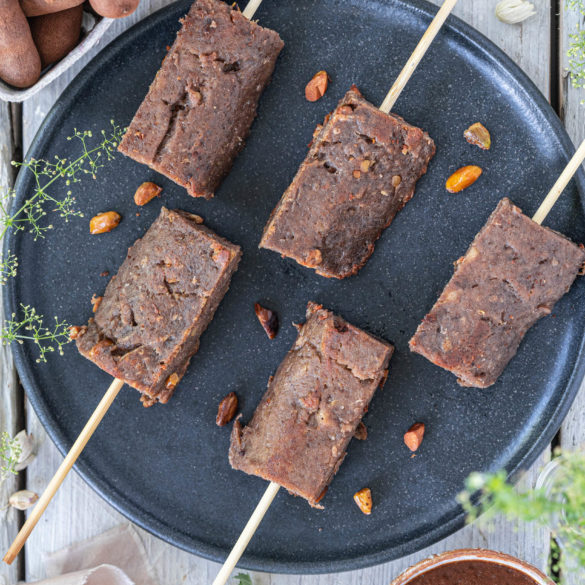 Ingredients
400g seitan

5og coconut oil

50g dates

1 orange, juice

1 lime, juice

1tbs tamarind concentrate

2tsb malt vinegar

1tsp paprika

½ tsp mustard powder
Instructions
Slice the seitan and place in a large wok. Sauté the seitan in coconut oil for about three to four minutes. Leave to one side.
Place the dates, orange, lime tamarind, vinegar, paprika and mustard powder in a blender. Blend well.
Place the sauce over the seitan. Return to heat for about five minutes.
Serve warm.