Celeriac and parsnip when sautéed give this luscious taste when combined; this dish is a great side accompaniment.
What to do next
Tag me on @ethiveganquantum on Instagram to show me what you've made and let me know you're happy for me to share.
My recipes are featured in vegan speciality publications: Nourished, Vegan Life, Plant Based and Vegan, Food and Living.
Order my first self-published book, "Essence: The Beginner's Guide to Veganism" part of the three-part Circle of Food series. My second book "Presence: The Ascending Vegan" – which explores how to maintain a vegan practice is out in 2027 – I have compiled all the chapters including recipes.
Going strong since 2013.
Love.
Edward x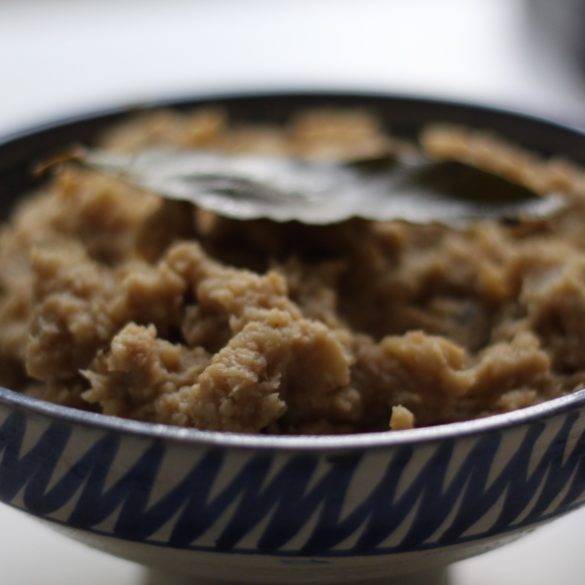 Ingredients
700g celeriac, diced
500g parsnip, diced
3tbs extra virgin olive oil
2 rosemary sprigs
2 thyme sprigs
2 bay leaves
4-cardamom pod
3 cloves of India
500ml filtered water
Instructions
In a medium sized saucepan, place the rosemary, thyme, bay leaves, cardamon pods, cloves of India and water.
In a large frying pan, sauté the celeriac and parsnip in batches in olive oil until golden brown. Add to the saucepan.
When ready to serve, cover the saucepan with a lid and cook until the celeriac and parsnip have softened. This should take about 15 minutes over a medium heat.
Switch off the heat and remove the herbs and spices. Transfer the celeriac and parsnip mixture to a food processor and mash to a fine pulp. Serve immediately.