Szechuan Cashew Carrot Bake is a simple wholesome bake and what really makes me feel alive; nourishing comfort food in the extreme.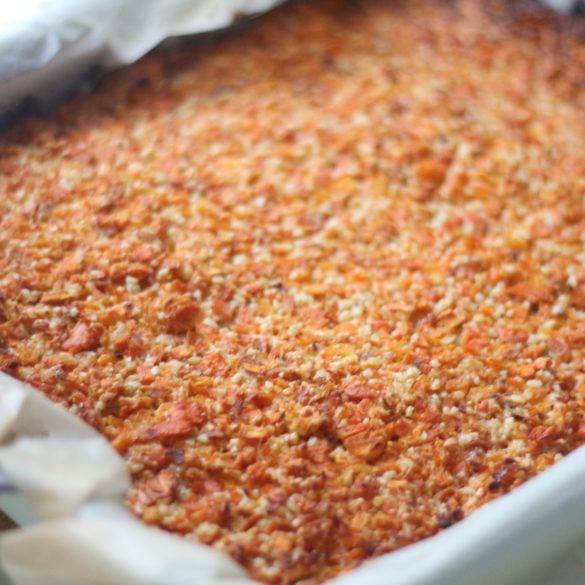 Ingredients
1kg carrots, grated
2tbs coconut oil, melted
500ml oat cream
2tbs tahini sauce
1 lime juice
200g cashews
3 cloves garlic, chopped
1-inch ginger, grated
few sprigs of dill
1tsp Szechuan pepper
Instructions
Preheat the oven to gas mark 180 degrees Celsius.
Grate the carrots in a large mixing bowl.
Add the coconut oil, oat cream, tahini and lime-juice and mix well.
Add the remaining ingredients one at a time. Combine well.
Line a large baking tray with parchment paper. Pour in the mixture.
Cover the baking tray with aluminium foil and place in the oven for 30 minutes.
Serve the Szechuan Cashew Carrot Bake warm.
Notes
By Edward Daniel, Vegan Chef and Former Chair of The Vegan Society. Contributor to Vegan Life Magazine, Plant Based Magazine, Vegan Food and Living Magazine and OK! Magazine. Speaker and cooking demonstrator at Vegan Life Life Festival London, Mind Body and Spirit Festival London, Veganes Sommerfest Berlin, and Bali Vegan Festival. Author of "Essence: The Beginner's Guide to Veganism".