Sourdough Chickpea Pancakes is another of my go-to recipes; the sourdough kicks off the fermentation process allows the taste of the chickpea to mature. It also lifts the pancake giving it a fluffy texture.
I served these Pancakes with stewed tomatoes with fennel and lavender.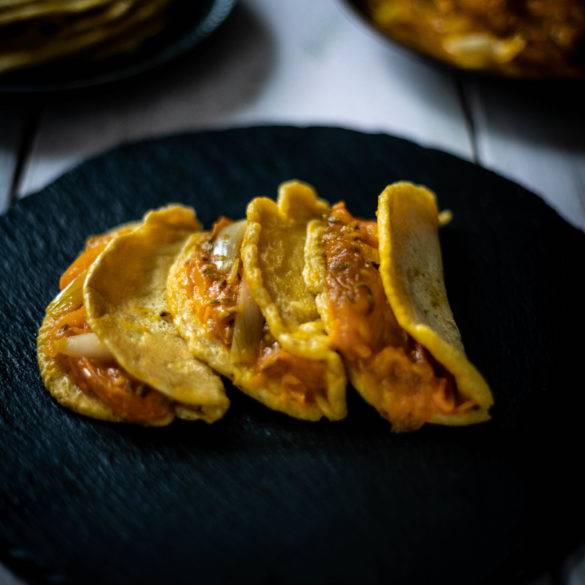 Ingredients
Activation
50g sourdough starter
50g chickpea flour
50ml filtered water
First autolyse
50g chickpea flour
50ml filtered water
Second autolyse
50g chickpea flour
100ml filtered water
Instructions
The day before in the morning, to start the activation process, mix the sourdough starter, 50g chickpea flour and 50ml water together in a large bowl. Cover with a cloth and leave until evening. Leave at room temperature.
Later in the evening, mix in the 50g chickpea flour and 50ml filtered water. Leave overnight.
The following day, add 50g chickpea flour and 100ml filtered water. Cover for a couple of hours.  The batter should now be frothy and full of pockets of air.
Get a frying pan and add a tablespoon of olive oil. Put on a medium heat. Add a ladle of batter.  The first pancake tends to be a bit soggy so do not be disheartened. As the pan warms up keep adding a tablespoon of olive oil to cook the batter in.  The pancake is ready to flip when it no longer sticks to the bottom of the pan.  The pancake should turn a rich golden colour.
Serve with jam or even some stewed tomatoes.