Soursop and Sunflower Smoothie Bowl came about because I wanted to try out the taste of Soursop, which has quite a fresh light-hearted texture to it but leaves a slight piquant taste to the mouth. I loved it. This dish is for one person.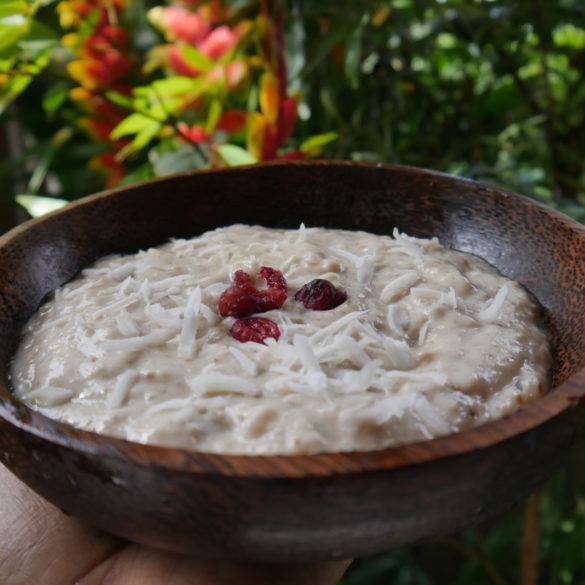 Ingredients
200g soursop
25g sunflower seeds
6 dates, pitted
250ml vegan milk
Handful of sesame seeds and coconut flakes for garnishing
Instructions
Soak the sunflowers seeds in filtered water overnight. The following morning discard the filtered water.
Place the soursop, sunflower seeds, dates and vegan milk in a blender and combine well. Transfer to a serving bowl.
Top the dish with sesame seeds and coconut flakes.