I first made this dip at Christmas time and since then recipe as I have tested it and taken out bits to it. I think this is the version I am most happy with. As an aside, I find roasting sweet potatoes in coconut oil helps caramalise the skin. I enjoy this as a separate dish.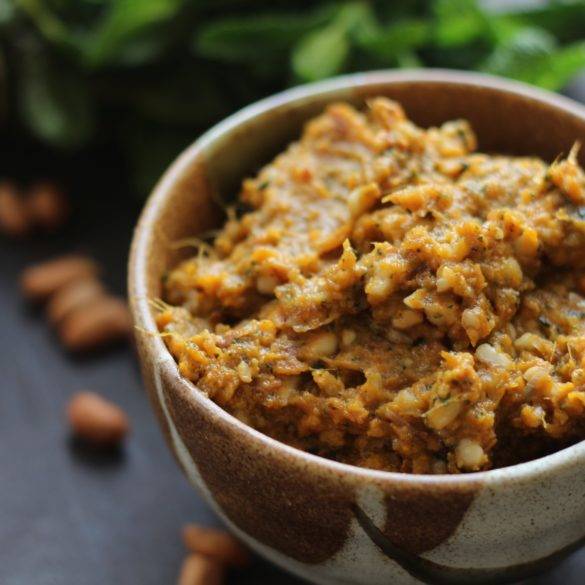 Ingredients
700g sweet potatoes
4tbs extra virgin coconut oil
2 shallots chopped
2 cloves of garlic
150g peanuts
2tbs tamari
few sprigs of mint
salt and pepper to taste
Instructions
Pre-heat oven to gas mark 180 degrees Celsius.
Melt the coconot oil and use a pastry brush to go over the sweet potato. Place the peppers in the oven and cook for about an hour. Leave to one side.
Sauté the shallot with the garlic in olive oil until the shallots turn translucent.
Chop the peanuts and add to the shallots. Toast for about 3 to 4 minutes. Set to one side.
Peel the sweet potato. In a food processor place the peanut mixture, sweet potato, tamari and mint. Pulse and season to taste.
Serve with crackers.