Toffee Sauce is of those easy recipes that add flavour to cakes and puddings. Each chef has a variant of how to make this sauce but I prefer to have my sugar crystalise before adding the other ingredients.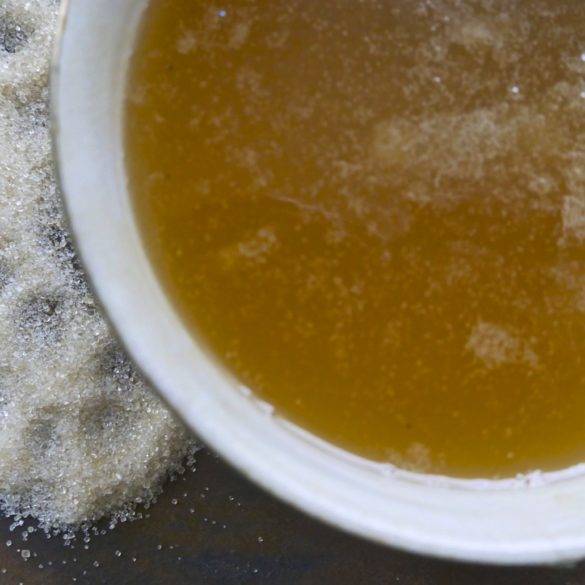 Ingredients
100g unrefined cane sugar
50g coconut oil
100ml vegan milk
Instructions
Place the sugar in a non-stick pan over a medium heat. Stir continuously until the sugar starts to clump after a couple of minutes.
Add the oil and vegan milk and be careful with any spitting. Stir continuously. Bring to the boil. Boil for a couple more minutes.
Remove the pan from the heat.